Best California Online Casinos – Can I Gamble Online Legally in CA?
15 minutes
Last Updated: July 25, 2023
California is the most populous US state, awaiting an online gambling regulation. However, despite numerous attempts over the past several years, online casinos in California remain illegal for the most part.
The state has yet to pass any laws regulating online gambling, which would allow companies to set up shop in CA and offer legal and licensed casino gaming over the internet.
Live gambling is allowed in California, and there are more than 60 tribal casinos catering to state residents and visitors alike. However, for those looking to play online, legal options are very limited.
Since CA doesn't offer state-level regulated sites, your only legal option is sweepstakes casinos.
The Best Legal CA Online Casinos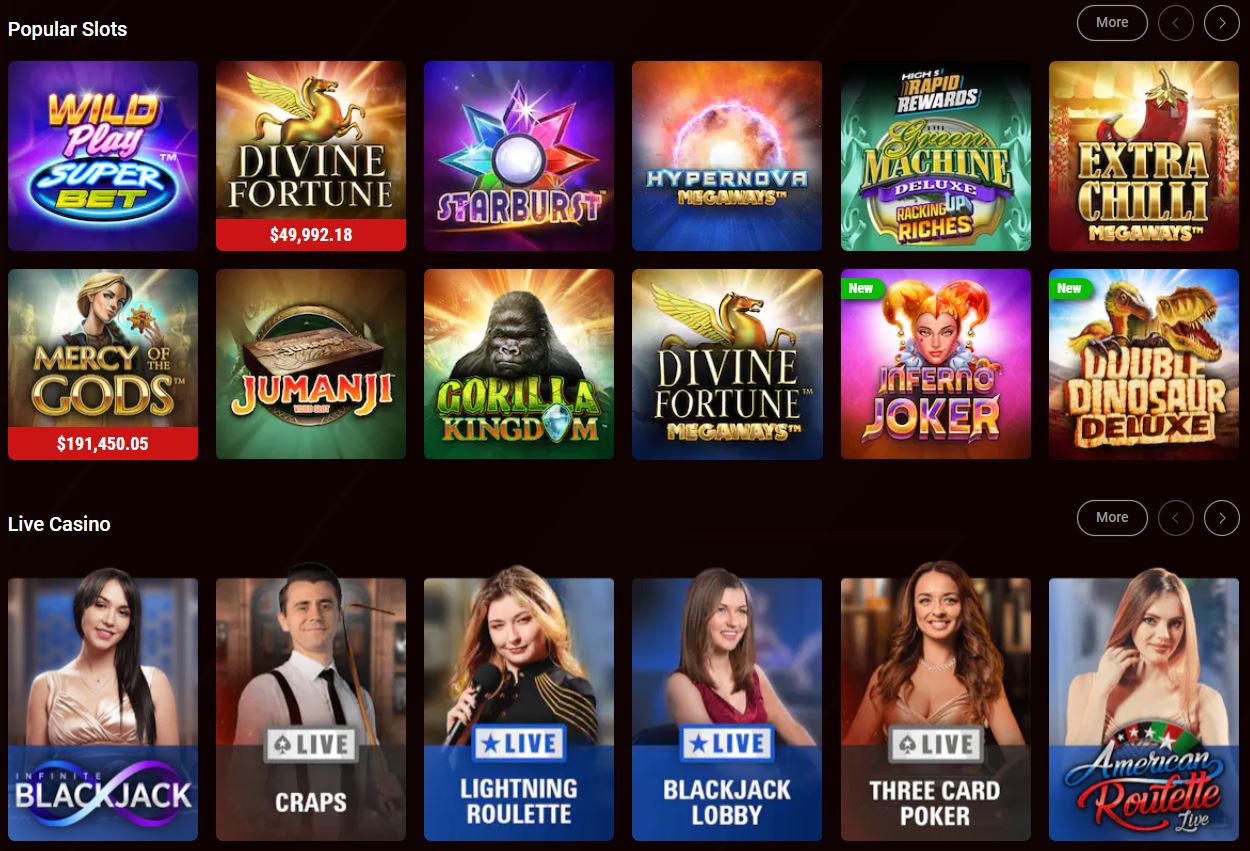 States like Michigan, Pennsylvania, and New Jersey have regulated online gambling and allow operators to acquire licenses to operate legal sites in these states. In California, there is no such regulation, so it's not possible to register an online casino.
Offshore sites that accept players from the US are sometimes available, but they aren't technically legal. These operators usually have to skirt numerous laws to be able to cater to US residents, which makes them very unreliable.
Luckily, you still have a few legal options for California online casinos, which come in the form of sweepstakes sites.
These operators feature a hybrid model allowing them to offer social games and reward players who make virtual purchases with special tokens, usually called Sweeps Coins.
You can use these Sweeps Coins to play your favorite casino games and convert them to real money whenever you want. So, there are no traditional deposits or withdrawals, but you can still win real money.
You can find more information in our detailed guide if you need more explanation on how sweepstakes casinos work and how they're legal in the US.
Chumba Casino California

Chumba Casino is perhaps the biggest name in the realm of sweepstakes casinos. The site welcomes California players and allows you to enjoy a wide range of video slots alongside a few variations of video poker and popular table games like Blackjack.
With every purchase you make to buy virtual coins, you'll be awarded a certain number of Sweeps Coins. You can use these to play the games and try your luck, and when you're done, you can simply convert them to real money and cash out your winnings without any problems.
Chumba Casino has been operating in California and elsewhere in the US for a number of years now, and they enjoy a pristine reputation with the players. You can fully trust this operator, and, more importantly, playing here doesn't break any state or federal laws.
Luckyland Slots California
If you enjoy video slots, the name of this casino tells you all you need to know. At Luckyland Slots, you'll find dozens of exciting titles, and the operator constantly expands its library with new releases.
It's important to note that you won't be able to play many classics that you may be accustomed to from live casinos, as sweepstakes sites offer a different set of games. However, this is an excellent opportunity to explore and perhaps find new favorites.
Just like Chumba Casino, Luckyland Slots is very reliable, and you'll have no problems redeeming your Sweeps Coins at any point.
Funzpoints Casino California
Similar to the other two sites, Funzpoints is another great option for legal online casino play in California. Although it doesn't offer any table games, you'll find a nice variety of slots to try your luck with here.
What makes Funzpoints Casino stand out from the rest is that it even gives you a chance to get some Sweeps Coins without making any purchases. There are daily draws and competitions open to all players, adding a bit of extra value on top.
California Casino Laws and Regulation
As mentioned in the introduction, brick-and-mortar casinos are legal in California, where you can find some of the biggest casinos in the US. However, the laws, as they stand right now, are very specific as to what games are allowed and under what circumstances.
California cardrooms can spread poker and several other games like Blackjack and baccarat but under very specific rules. Other house-banked games, such as Roulette, for example, are not allowed inside cardrooms.
Fans of slot games can find them inside tribal casinos. There are over 60 tribal gaming establishments in the state, so your options are anything but limited. That said, due to gambling laws, the selection of games beyond the slots you'll find inside is limited, and some games have rules somewhat different from what you may be used to.
It's interesting to note that the minimum legal gambling age in California is 18. That said, many casinos will still deny you entry if you're not 21 due to alcohol laws.
All things related to gambling are under the jurisdiction of the California Gambling Control Commission (CGCC), which is in charge of issuing licenses and monitoring licensed operators to ensure they do things by the book.
Will California Legalize Online Casinos?
The legalization of online casinos in California has been a hotly debated issue for some time now, but no real progress has been made.
In recent years, we've seen a number of US states pass online gambling laws, with the likes of New Jersey, Pennsylvania, Michigan, Delaware, and West Virginia now offering the full scope of online gaming activities – casino, poker, and sports betting.
Legal US states have been showing some good numbers, demonstrating how legal online gambling can help contribute to the budget and other states, California included, aren't oblivious to this.
The biggest headway so far was achieved in the area of sports betting, where a recent proposal for legislation didn't get the necessary majority. The main objection comes from California tribes, which seek to protect their interests and restrict betting to their establishments.
As things stand right now, California is no closer to passing the sports betting bill, which will likely be the first step toward regulating CA online casinos.
Until major gaming stakeholders in the state can find some common ground and reconcile their differences, residents of the Golden State will not get access to state-licensed online sportsbooks or casinos.
Advantages of Sweepstakes Casinos Over Offshore Sites
If you want to play casino games online in California, your two options are sweepstakes casinos and so-called offshore sites, i.e., sites operating outside the US but accepting players from the country.
While offshore sites have some advantages, such as bigger casino bonuses and a much better selection of games, you're much better off sticking to sweepstakes casinos for the following reasons.
⭐ They Are Not Illegal
The question of whether offshore casinos are completely illegal or just somewhat illegal has been debated a lot over time, but one thing is certain – they are not legal in the true sense of that word. This means that, by playing on these sites, you expose yourself to at least some degree of risk.
On the other hand, sweepstakes casinos are definitely not illegal. They may be using a legal loophole, and their model may seem questionable, but their model has repeatedly been confirmed as legal and in line with current statutes.
Until this changes, you have nothing to worry about from a legal perspective. Playing on these sites will not get you in any trouble with the law!
⭐ Your Money Is Safer
It's not entirely impossible that the legal climate will change and sweepstakes casinos will be banned or limited at some point in the future. For now, however, they are legal and take great care not to do anything that could create problems for the business.
This includes handling their customers' funds with utmost care. While you're not depositing any money directly, your Sweeps Coins are, in fact, money, and you can get that money out whenever you want. Sweepstakes casinos will go out of their way to make that happen.
The same cannot be said for offshore operators. Many of these sites have very shady business practices, which means your money is always at risk. They can refuse to cash you out for any reason or simply disappear overnight, and there is very little you can do in either of these situations.
⭐ Games Are Fair
The selection of games on social casinos isn't as impressive as what you'll find on offshore sites. The number of games is much smaller, and you don't have access to almost any of the classics you may like. That's not great, we agree.
However, you can rest assured the games you get to play are fair and not rigged in any way.
On the other hand, offshore casinos often use dirty tricks and even pirated versions of original games that look the same on the surface but have lower RTPs and are often riddled with annoying bugs. You're much better off with a smaller selection of safe and reliable titles.
⭐ Helpful Customer Support
At sweepstakes casinos, the customer support team is at your disposal around the clock, and their focus is on the US players, so they're very active during your normal playing hours. They also have a lot of incentive to keep you happy and sticking around.
What you'll experience at many offshore sites is that customer support is only interested in your next deposit. Once you put your money in, they'll become slow to respond and even hostile sometimes, making it very clear that your questions aren't welcome.
How to Play at Sweepstakes Casino in California?

If you've never played at a sweepstakes casino, the concept may initially seem a bit confusing. Luckily, things are quite simple and straightforward once you figure them out, and we'll explain everything you need to know before you start.
Step #1. Registering for an Account
The first thing first, you'll need to register for an account. Some sweepstakes casinos will allow you to do this using your social media profile, making the whole process faster and simpler.
Step #2. Purchasing Coins
Once you register and log in, you'll usually have some amount of virtual coins at your disposal. You can use these to play the games for fun, explore the site, and see how you like it.
If you want to play for real money, though, you'll need to purchase some virtual currency, i.e., Gold Coins. Casinos usually offer different packages, and you'll notice that, with every purchase of Gold Coins, there is an amount of Sweep Coins you'll receive as a gift.
These Sweep Coins are what you're interested in if you want to play for real money prizes. For example, you could get a $50 package where you get 1,000,000 Gold Coins (virtual currency) and $50 worth of Sweeps Coins.
Step #3. Using Your Sweeps Coins
When you complete the purchase, both your Gold Coins and Sweep Coins will appear in your account. Social casinos usually have two modes, so you'll need to select the Sweeps Mode to put your newly acquired Sweeps Coins to good use.
From here, you'll be able to pick any game you like and play with your Sweeps Coins, just as you would using Gold Coins. However, any money you win can be exchanged for real cash.
Step #4. Cashing in Your Sweeps Coins
At any point, you can navigate to your account section and exchange your Sweeps Coins for real cash. You'll be able to enter the amount of coins you want to exchange and will receive a notification about how much they're worth in real money.
Usually, casinos keep it really simple, so one coin is worth $1.
When you cash in, you'll have a few options as to how you want to receive the money. PayPal and direct bank transfer are the two most commonly used methods. Enter the required information and confirm your submission.
That's it! The casino will send you the amount you redeemed, and the money will land in your account within a few days.
Best Games Available at California Online Casinos
The game selection at legal CA online casinos may not be what you're used to from offshore sites, but there is still more than enough to keep you busy and entertained.
California Casino Slots
Slots are, by far, the biggest group of games available at online casinos in CA. Most sweepstakes sites offer a few dozen online slots, featuring different themes, bonuses, and maximum win capabilities.
These games might be completely new to you if you haven't played at social casinos before. Slots available on these sites aren't the same ones you'll find at offshore casinos or other legal US online casinos.
This doesn't take away anything from your gaming experience, though. Many of these slots are quite fun and colorful and will provide you with a lot of entertainment for your money.
Limited Selection of Table Games
Legal CA online casinos focus mostly on slots. If you're into table games, you won't find that much variety, although there are some options at your disposal.
While Blackjack is one game that you'll find at several sweepstakes sites, Roulette isn't as readily available despite being quite popular in general.
Beyond this, however, you'll struggle to find games like Casino Hold 'em or Three Card Poker. Providers of social casino games don't have such extensive libraries just yet, but it is a work in progress.
Video Poker
If you're into video poker, online casinos in California do offer a few basic variations of the game you can enjoy. This includes the likes of Jacks or Better and Deuces Wild.
You'll struggle to find more exotic variations of this popular game, but the ones that most people enjoy as it is are readily available.
Potential CA Online Casinos to Go Live in the Future
The online casino regulation in California is a work in progress, so there is no telling when things might change. However, once the regulation is in place, we expect several online casinos to be quick to open their virtual doors, as these operators have already shown much interest in the state.
⭐ BetMGM Casino California
BetMGM is one of the leading online casino operators in the US, present in all regulated states. The site has a great reputation and is backed by a large company, so they will likely be among the first to go live in California once it's legally possible.
BetMGM has already shown interest in CA during the recent dispute over legalizing sports betting, so it's very likely they'll be applying for a casino license the moment the process is in place.
This is great news for all state residents, as BetMGM features a massive library of slots, an excellent selection of live dealer tables, and some of the best bonuses and promotions around.
⭐ DraftKings Casino California
DraftKings is another operator that has its eyes fixed on California, ready to go live as soon as legal prerequisites have been met. While the site is more focused on the sports betting side of things, the state offers a very large market, and there is no doubt that adding a casino to the mix is in the cards.
DraftKings has already established its presence in several regulated US states, and adding California to that list would be a massive success.
The operator offers a nice variety of games and provides some interesting and imaginative bonuses and promotions, making them a great pick for those looking for something slightly different.
⭐ FanDuel Casino California
When it comes to FanDuel Casino in California, there is little doubt that the company would love to set up the shop in the most populous US state as soon as possible.
FanDuel Casino may not be as large or as popular as some other brands, but they've made a lot of progress in recent years, becoming a name that players can trust, and entering such a big and rich market would be a huge win for them.
How to Stay Safe When Gambling Online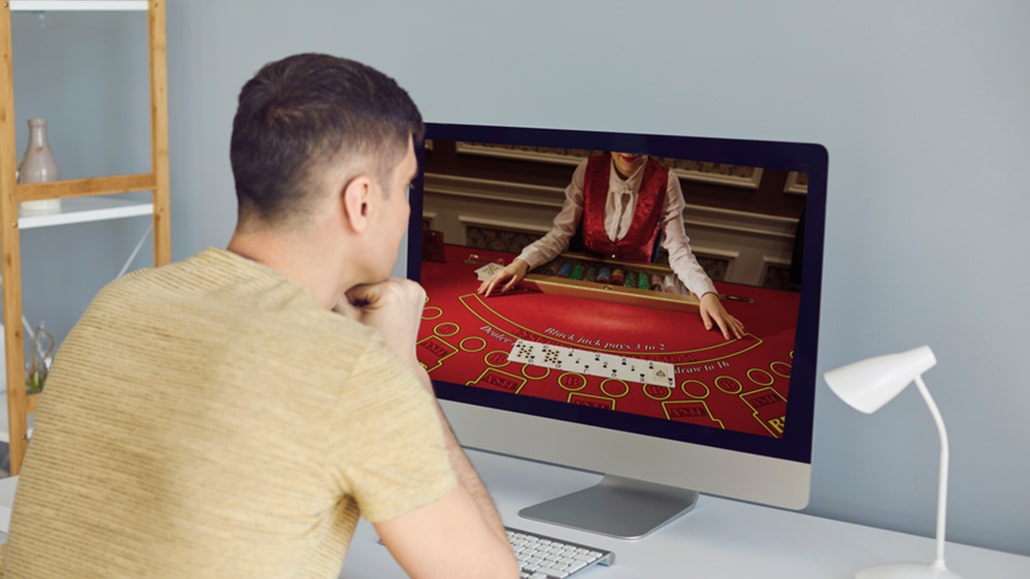 Staying safe is of the utmost importance when gambling online. We've covered a lot of ground in this extensive California online casino guide, but here's a quick rundown of things to pay attention to:
Stick only to legal operators (sweepstakes casinos) and avoid offshore sites at all costs, despite all the promises they might make to try and get you to sign up.
If possible, have a separate payment method set up for gambling. This way, you'll limit your exposure even if something goes wrong.
Stick to one or two sites you know. While hoping casinos may have some advantages, it's usually safer to stick to a casino you know and can trust than take a chance with a new operator, especially if they don't have a proven track record.
Always chat with customer support. Talking with casino representatives will give you a good idea of what to expect once you become a customer and can go a long way in helping you avoid the ones that are just after your money and don't care about your experience.
Never keep too much money in a casino. It's always good practice to cash out after you're done playing. It's easy to get more funds online when needed, and your money is always safer in your bank account.
Stick to this advice as much as possible when playing online, and always gamble responsibly. It will help you enjoy your gaming sessions and avoid unnecessary headaches.
California Online Casinos FAQ