Best Real Money Online Slots in the US Casinos – Play Your Favorite Games
It should be no surprise that real money slots are the most popular category in US online casinos. After all, this is the case for every online market in the world, and there is no reason why the US would be an exception.
Regulated US casinos will not let you down if you enjoy spinning reels for fun.
The title selection is quite impressive across the board, going from classic games, over progressive jackpots, to some of the latest releases.
Since the US is a relatively new market, not all game suppliers have been able to acquire the necessary licenses as of yet. That said, all of the big ones, including Microgaming, NetEnt, Playtech, IGT, and Play'n GO, are already there.
On this page, you'll find all the information you need about playing online slots for real money in regulated US states, including the best casinos for slot fans and the top titles you to try.
Best Real Money Slots Casinos in the US
As mentioned, all US online casinos offer a good selection of slots, so it's hard to go wrong. That said, some offer a better variety of games and some great casino bonuses to go along, so they should be near the top of your list of choices.
⭐ BetMGM / Borgata Casino Slots
The same company owns BetMGM and Borgata Casino, so they offer an identical selection of slots. The good news is that both sites have partnered with several of the biggest game providers, so you'll find an impressive selection of titles.
The casino features games from IGT, NetEnt, Pragmatic Play, Everi Gaming, Konami, Red Tiger Gaming, and even Novomatic.
New players can also take advantage of a nice welcome bonus, which includes a no-deposit offer that you can use to spin the slots and try to get lucky.
⭐ Stars Casino Slots Library
Stars Casino offers well over 100 slots you can choose from. The bulk of the portfolio is made up of titles from NetEnt and IGT, but you'll also find some games from Red Tiger and a couple of other studios.
All slots are readily available for play in your browser, so no download is needed. On top of that, for those who prefer to play online casino slots on the go, Stars Casino also offers a very handy mobile app you can install on your device.
⭐ Caesars Casino Slots for Real Money
Caesars Casino features an extensive slots library with hundreds of games powered by the top providers. Whatever your taste may be, the casino has you covered.
You'll find games from NetEnt, IGT, Pragmatic Play, Big Time Gaming, Microgaming, and much more on the site.
Many US casino players will recognize a great number of classic titles from their days at land-based venues, alongside fresh releases regularly added to the operator's portfolio.
⭐ BetRivers Casino Slots
Another quality option for slot fans, BetRivers Casino, features a solid selection of real money slots. The games on offer are powered by the likes of IGT, NetEnt, and Pragmatic Play.
We'd be amiss not to mention the fact that BetRivers Casino welcomes all new players with a generous bonus with a 1x wagering requirement, which means you'll have a great opportunity to try some of these games virtually risk-free and boost your bankroll significantly without any problems.
🎰 Most Popular US Slots for Real Money
With hundreds of slots on offer, it's no easy task to pick the best of the best. That said, some games always attract more attention from the players, and these titles are a good place to start if you struggle to decide.
Gonzo's Quest
NetEnt's classic has been one of the most popular real money slots for several years now. Compared to some new releases, Gonzo's Quest may not be as exciting today as it was a few years ago, but it still maintains its place as one of the most popular slots in the US.
The game is available on all US online casinos, and you can play it for just a few cents a spin or look for big wins, staking $10 or more.
Gonzo's Quest's main features are the tumble wins and the progressive win multiplier that increases after every tumble. When the bonus feature is triggered, win multipliers are increased, so players can look forward to the maximum multiplier of 15x applied to winning combinations on the reels.
Bonanza Megaways
Bonanza by Big Time Gaming was one of the first slots to feature the Megaways dynamics, and it quickly captured the imagination of players worldwide. And while Megaways slots have become quite commonplace these days, many players still enjoy this original release.
Winning combinations are formed from left to right, with no active paylines. As long as the symbols are on adjacent reels, the game will pay according to the paytable. After a win, all symbols are removed from the grid, and new ones fall in.
In addition to featuring a maximum of over 100,000 win-ways, Bonanza has become popular due to its tremendous win potential. In the bonus, the win multiplier increases after every winning cascade, creating very exciting gameplay.
Big Fishing Fortune
Pragmatic Play has captured the players' attention with its series of "fishing" real money slots, and Big Fishing Fortune seems to be the most popular in this group.
This slot is all about the bonus feature. Once the bonus is triggered, the fisherman symbol landing on the reels will collect all fish symbols featuring cash values. What's more, several stages of the bonus are to be unlocked, each adding a new win multiplier to all the fish caught.
The final stage, which is hard to reach, features a 10x multiplier and provides opportunities for some really big wins. While this bonus dynamic is nothing new, Pragmatic Play has combined all the elements just right, creating a game that players continue to flock to.
Dead or Alive II
NetEnt's Dead or Alive slot was a big hit with the players when it first came out – so much so that the company decided to create a sequel, and the game did not disappoint.
Dead or Alive II brings gameplay similar to the original but with better graphics and interesting tweaks.
Players can now choose from one of three different bonus features. One of them is the exact copy of the original game, but the other two add some nice variety.
Risk-averse gamblers can go for a less volatile bonus, while those seeking massive wins can now pick an even more volatile feature with sticky and multiplying wilds.
Cleopatra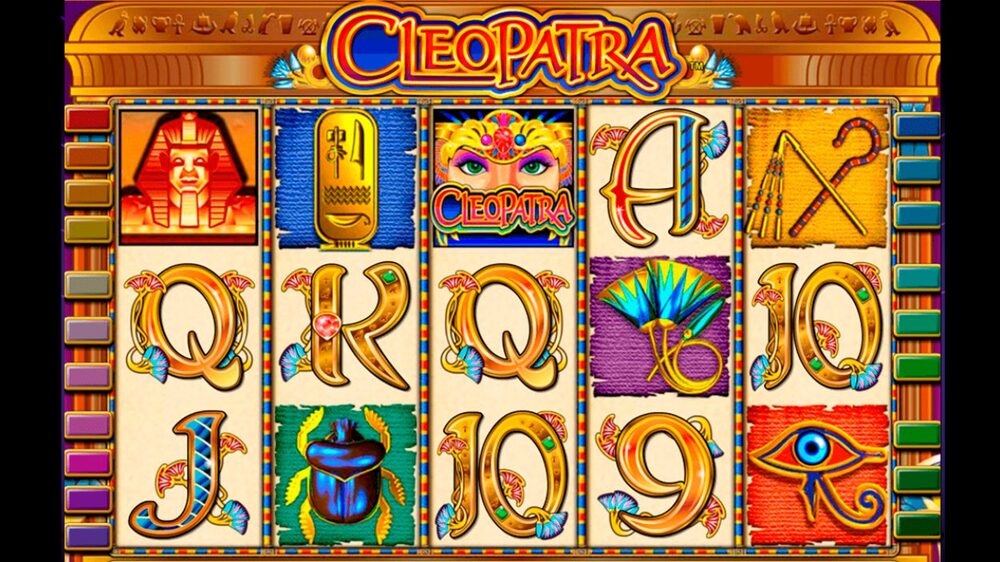 We can't talk about the US's most popular real money slots without mentioning IGT. One of the most famous game developers for live casinos now has a very strong presence in the online gambling market.
Cleopatra is one of the company's best-known slots, and despite being very old, it remains one of the top picks.
Of course, this could have something to do with the fact that the game is a part of IGT's Mega Jackpots progressive network, giving players a chance to win big six-figure amounts on just one lucky spin.
How We Pick Best Slots for Real Money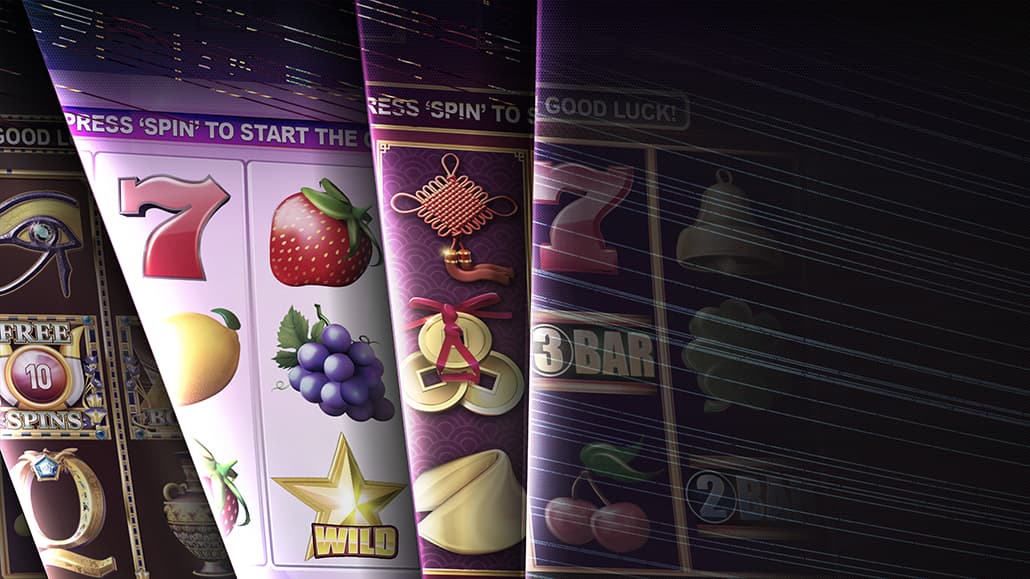 There are many elements to consider when judging the quality of a slot. When recommending games, we look at these elements to develop an overall rating and decide if a particular title is worth your time and money.
Some of the most important aspects of every slot are:
RTP (Return to Player) – the percentage of the money wagered that the slot pays back. This is the most important number to look at, as it determines what you can expect from the game in the long run. As a general rule of thumb, we expect modern slots to have an RTP of at least 96%.
Volatility – in slots, volatility determines how often you can expect to win and how big the wins will be on average. Low volatility slots produce frequent but small hits. Slots with high volatility can return massive wins, but they can also be very risky and require a bigger bankroll.
Maximum win potential – what is the maximum win you can expect from the game? Some slots have a huge max win potential, and progressive jackpots are in this category. On the flip side, these games can be very volatile, and their base RTP is often lowered to make up the difference.
Graphics quality – the main purpose of playing slots for real money is to have fun. That's why we take the time to test the games and see what they have to offer in terms of the visual experience. Even if all other aspects are good, it doesn't mean much if the game is not visually attractive.
In-game features – some slots are very basic and have none or just one special feature. Others abound in features to keep you on your toes all the time. We look at the quality of the features as a separate category when rating games.
All of these aspects are put together to come up with the final rating and our recommendation. Apart from RTP and visual aspects, other categories are quite subjective, so we try to account for that fact when giving our opinion.
High-volatility slots, for example, are not good or bad per se. It all depends on your willingness to take risks and what you expect when you play slots for real money.
Different Types of Slots at US Real Money Casinos
These days, you'll find various real money slots online. The gaming industry tries to cater to a wide spectrum of gambling preferences, and successfully so. Generally speaking, you'll come across several main categories of slots online in the US.
⭐ Classic Slots
Games in the classic slots category are usually quite simple. They're inspired by original slots from the 1800s, featuring three reels and between one and five paylines.
Another characteristic of these slots is the classic symbols on the reels: red 7s, bells, bars, and fruity symbols like cherries, plums, and oranges.
Most classic slots don't have many special features. While some have win multipliers and free spins, these games are designed with simplicity in mind.
⭐ Video Slots
Video slots represent the next step in the development of slot technologies. These games offer an increased number of reels and paylines.
Video slots also offer more elaborate in-game features and bonus rounds. From standard free spins over different types of wilds and win multipliers to pick-and-click bonuses, they are designed to give players something to look forward to.
The term video slots apply to all modern games except for classic slots. They are, by far, the largest category of online casino slots.
⭐ Win-ways slots
Looking for ways to add more excitement to the mix, game suppliers have come up with win-ways slots. These games did away with traditional paylines and introduced the concept of wins with symbols landing on adjacent reels regardless of individual positions.
It all started with 243-way slots, built on the traditional 5×3 setup. This paved the way for Megaways slots, which feature a greater number of symbols on the reels, with the maximum number of ways often being in hundreds of thousands and even millions.
Combining this new technology with other popular features like win multipliers and expanding wilds, Megaways slots have quickly become the most popular category of slots online in the United States.
⭐ Progressive Jackpot Slots
Progressive jackpot slots can belong to any of the above categories. They are not a game type of their own, but they still deserve a separate mention.
These games have an added jackpot element on top of any wins and features available in the base game. The jackpot is accumulated by players playing the game and is often combined across multiple games and online casinos.
What makes progressive slots so popular is the possibility of landing a massive win, even when playing on the lowest of stakes.
Advantages of Playing Slots for Real Money
With how popular video slots have been over the years, it's quite clear players enjoy these games. If you're new to online gambling, you might be wondering what the advantages of playing real money slots are.
⭐ No Strategy Required
The biggest advantage of real money slots is that no learning curve is involved. You can sit down and play these games without any preparations.
Slots don't require you to learn any complex rules or strategies. You just need to figure out the simple interface to set your bet correctly, and that's it. After that, everything is down to luck, and you can't influence the results in any way.
⭐ Affordable Way to Gamble
If you want to have fun on a limited budget, no other casino game can compare to slots. These games will let you bet as little as $0.01 per spin, so even with $10, you can have hours' worth of entertainment.
You won't find blackjack or roulette tables with such low minimum limits, so slots provide a great opportunity to play within your budget.
⭐ Big Win Potential
While you can play slots on your terms, these games still feature the biggest win potential of any casino game. Only real money slots can pay you thousands of times your base bet on one lucky spin.
If you also consider progressive jackpot games, it's clear why so many players are drawn to spinning reels. These games can pay massive wins, sometimes hugely disproportionate to your stakes.
Playing Slots on Mobile US Casinos
Modern-day online casino slots have kept up with technological developments. A majority of people in the US prefer to take their online gambling sessions via their mobile phones, and game providers are well aware of that fact.
You will have no problems playing slots on your mobile phone. In fact, many of the new releases have been designed with the "mobile first" mentality, which means you'll enjoy an even better experience playing on the go.
As for the old slots, almost all of them have been revamped to work on mobile devices, so there is no reason to worry if you have a classic favorite.
Top 5 Real Money Slots Tips
Slots are luck-based games that don't require much strategy or thinking. That said, there are still some things to consider before playing. We'll leave you off with the top five tips for playing real money slots, which should help boost your experience and your winning chances.
⭐ Always Stick to Your Bankroll
Whether you play slots, roulette, blackjack, or any other casino game, you should always know your budget and stick to it. This is the best and most important slot tip we can give you.
Figure out how much money you're willing to risk for a session during a week or a month. Set that money aside and be prepared to lose it.
The reality is that most gambling sessions end in a loss, and that's fine as long as you play with the money you can afford to lose. This approach also makes the occasional wins that much sweeter.
⭐ Pay Attention to RTP
If you play slots regularly, you must pay attention to games' RTPs. Constantly playing slots with low RTP numbers will cost you a lot of money in the long run.
Look for games with higher returns and try to play these as much as possible. You can try lower RTP games now and again if you like them, but don't make it a habit.
⭐ Don't Chase Your Losses
This tip ties into the one on the bankroll, but it still deserves a separate mention. You should never chase losses on slots and stubbornly try to "beat the machine."
There is no such thing as due on slots. Even if you play 1,000 spins without a bonus, there is no reason the next 1,000 spins couldn't go just as poorly. Every spin is independent of all other spins, so when things aren't going your way, you can walk away.
⭐ Give New Games a Try
We all have our favorite games, but you should also give new slots a chance every now and again.
There are so many new slots released every month that you're bound to find some that you'll like. And the fact of the matter is that new games often have better returns than many classic titles, plus you'll get to enjoy superb graphics and engaging features along the way.
⭐ Limit the Time Spent Playing
Even if things are going well, you should limit the time spent playing real money slots. The first reason is that any session can turn bad quickly and ruin your experience.
The second reason for managing your slot's time is that it can take away from your other obligations. Spending a few hours playing online slots is fine now and again, but only if this doesn't influence your other social and professional areas.
Real Money Slots in the United States
Players in the United States can enjoy a huge selection of slots from leading software providers and enjoy the most popular games worldwide.
Check our recommended real money slots if you are unsure what to play, and you will surely have some fun.
You will not go wrong with any of the top US online casinos regarding slot games, so pick the ones with the best bonuses and try your luck. Just remember to always gamble responsibly and in moderation.
Real Money Slots FAQ