Best Connecticut Online Casinos – Find Top Legal Casino Sites in CT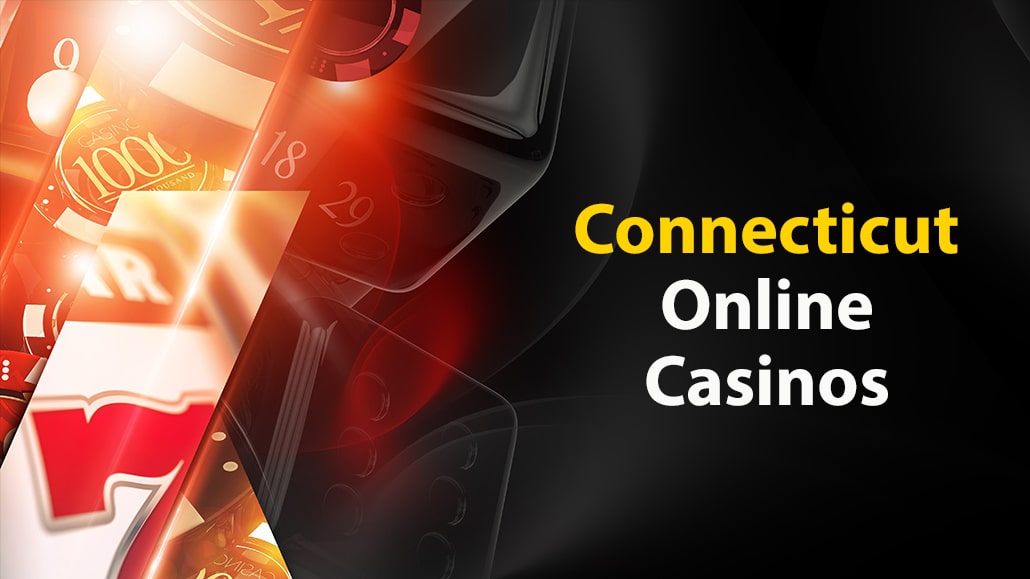 Connecticut was one of the states to take its time regulating online gambling. The relevant bill was passed only in 2021, leading to the launch of the first CT online casinos later that year.
However, due to a specific situation in the state, which we'll cover a bit later, the number of licensed operators in Connecticut is quite limited.
Despite these limitations, those online casinos operating in CT offer a great variety of gaming options, quality bonuses, and everything else required for an enjoyable experience for players of all shapes and sizes.
Best Online Casinos in CT
As of right now, the CT online gambling law allows only for two licensed online casinos, with licenses given to two tribes: Mashantucket Pequot and the Mohegan tribe. So, if you're looking to play on a legal site from Connecticut, you'll have to choose from one of these two.
⭐ Mohegan Sun Casino CT (FanDuel)
The Mohegan tribe has partnered up with FanDuel, one of the leading online casino operators in the US, to launch its online casino in Connecticut.
The casino is identical to the FanDuel platform in other US states, offering a couple of hundred slots from leading gaming studios, quality live dealer casinos powered by Evolution Gaming, and more.
Mohegan Sun Casino CT offers an interesting welcome package for new customers, where your losses during the first 24 hours are fully covered up to $1,000. So, if things don't go right, the casino will make you whole and restore your losses as a casino bonus.
⭐ DraftKings Casino CT (Mashantucket Pequot)
The Mashantucket Pequot tribe has partnered with another major player in the US iGaming industry, bringing DraftKings Casino to Connecticut.
DraftKings offers an even bigger selection of video slots than its only competitor in the state, with just shy of 500 titles and the gaming library constantly growing with new options.
The operator also features a couple of interesting welcome offers designed to give players a choice of a bonus they believe will serve them best. The first option is geared more towards high-rollers, matching deposits up to $2,000, while the second option is more for recreational players as it offers a smaller match but with very relaxed wagering requirements.
CT Online Casinos Bonuses & Promotions
While the number of online casinos in CT is limited compared to other US states, this won't affect your ability to enjoy a nice variety of casino bonuses and promotions.
The two operators currently licensed in the state constantly fight for the players. This means you'll have ample opportunities to find valuable bonus offers and colorful promotions to boost your bankroll and have more fun for your money.
⭐ Best CT Online Casino Welcome Bonuses
Like in all other states, new players get the best value for their money regarding casino bonuses. Welcome offers in Connecticut are quite generous, and you can find a few different types, so whatever your preferences might be, you're in good hands.
FanDuel, for example, covers your play for the first 24 hours up to $1,000. So, you have to make a deposit and play with your own funds. However, if you lose, the operator will restore those losses and give you bonus funds with very easy wagering requirements.
While this isn't completely free money, it's pretty much as good as you can expect to get, giving you a lot of freedom to push your luck.
DraftKings, on the other hand, provides traditional match bonuses but with some pretty high maximum limits. The standard offer goes as high as $2,000, and high-rollers can even negotiate special offers and get more value on their first few deposits.
⭐ Game of the Week Bonuses
The best CT online casinos also offer frequent "game of the week" bonuses. These require you to wager a certain amount on a select game to get a cash bonus or some free spins.
These bonuses are usually easy to claim and are perfect for casual players looking to get some extra funds.
⭐ Reload Bonuses
While the best CT casino bonuses are reserved for new players, existing customers can also get some nice value through reload bonuses. As the name suggests, these are bonuses for those making subsequent deposits.
As a rule of thumb, these bonuses aren't as generous as the welcome offers, and the maximum amount matched by the casino is usually smaller. However, they have a fair bit of value, especially in a state that only features two online casinos.
Since your options for new sites are limited, you'll have to rely on reload bonuses quite a bit, especially if you're a more serious player. Taking advantage of these is pretty mandatory if you want to increase your winning chances.
Most Popular Games at CT Online Casino Sites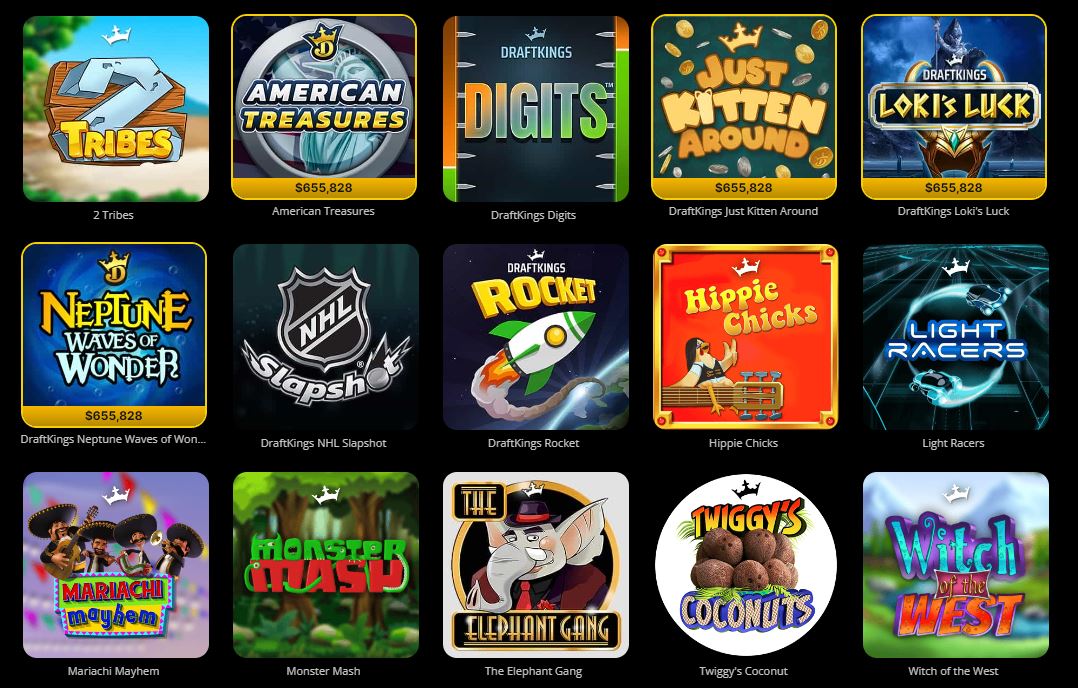 Whatever your gaming preferences might be, CT online casinos have you covered. From classic slots to live dealer tables, all types of different games are on offer.
⭐ Online Slots CT
Online casinos in Connecticut keep up with the trends and offers hundreds of online slots from the best and most popular gaming studios like:
NetEnt
Big Time Gaming
WMS
IGT
Konami
The sheer number of slots may not be as impressive as what you'd find at offshore casinos, but at least you can rest assured you're playing on a legal site where all games have been vetted and verified. On top of this, CT online casinos constantly grow their gaming portfolios, adding a fair number of new titles each month.
It's worth mentioning that the online slot CT libraries also contain a decent number of progressive jackpot titles. Games like Cash Volt, Divine Fortune, and Rainbow Jackpots give players a shot at massive wins even when playing at very low stakes.
⭐ RNG Table Games & Video Poker
If slots aren't your cup of tea or you simply like to mix things up, the best CT online casinos also feature a decent selection of electronic casino games and video poker machines.
Just like slots, these are powered by Random Number Generator (RNG) algorithms, guaranteeing the result of every deal, every spin, and every throw of dice is completely random. Some of the most popular picks available at CT online casinos include:
Blackjack
Roulette
American Roulette
Caribbean Stud
Casino Hold'em
Baccarat
Pai Gow
Let It Ride
Ultimate Texas Hold'em
There is also a good selection of video poker variations, such as Jacks or Better, Deuces Wild, Aces & Faces, Double Bonus Poker, All Aces, Aces & Eights, etc.
⭐ Live Dealer Casino Games in CT
Live dealer casino games have conquered the iGaming space in recent years. This worldwide phenomenon has transferred to the US, and all states offering regulated online casinos also have live dealer tables. Connecticut is no exception.
Both FanDuel and DraftKings Casino CT feature a solid selection of live games available around the clock. These are powered by Evolution Gaming, a leading company in this particular space, ensuring a safe and enjoyable experience for the players.
Live games you'll find at the best online casinos in CT include:
Blackjack
Roulette
Baccarat
Lightning Roulette
Infinite Blackjack
Power Blackjack, and more.
These live games are streamed in real-time from casino-like special studios designed for this very purpose. You can follow the action and see everything as it happens, so you can rest assured the results are true, fair, and not rigged in any way.
Banking Options Accepted by Connecticut Online Casinos
Since they operate in a completely legal and fully regulated fashion, online casinos in Connecticut can accept various payment options.
Of course, it is down to you to choose what option works best, depending on your particular situation. What's important to know is that your transactions are completely safe no matter what option you choose.
Regulated online casinos in the US have to adhere to very strict rules, which cover how the players' personal and financial data is handled. The operators must utilize the latest safety measures and protocols to ensure the highest levels of protection.
⭐ Visa and MasterCard
Two of the most popular credit/debit cards are accepted by CT online casinos. You can use these for deposits and withdrawals, making them one of the best and most convenient options.
However, due to online gambling being relatively new to Connecticut, it is still possible to run into problems with some banks. It is possible for a bank to decline your transaction once it recognizes it is directed toward a gambling site.
This is nothing to worry about, as you aren't doing anything wrong. However, it can be annoying, as you'll have to manually get rid of this restriction, and, sometimes, it might not be an option, and you might need to use a different bank for online gambling in CT.
⭐ Bank Transfers
Direct bank transfers remain one of the safest ways to fund your online gambling accounts, albeit they can be somewhat slow when withdrawing your funds.
All CT online casinos support bank transfers for deposits and withdrawals, allowing you to move the money straight from your bank balance into your gaming balance. We can highly recommend this option when dealing with larger transfers.
⭐ PayNearMe
Those looking to make quick and simple deposits at online casinos in CT can use PayNearMe, a prepaid voucher system that allows you to purchase deposit codes for cash and use them to fund your account.
While this is a great option for deposits, as these vouchers are available in numerous convenience stores and gas stations across the state, you'll still need to use a different method to withdraw your winnings, as PayNearMe doesn't work both ways.
⭐ eChecks
If you're looking to cash out and can't (or won't) use your credit cards, eChecks are the next best thing. While they are slower than other options and can take up to a few days to process, eChecks are a highly secure and reliable withdrawal method available at all online casinos in Connecticut.
CT Online Casino Laws & Regulation
As mentioned earlier, online casinos were legalized in Connecticut in 2021, and soon after the law was passed, the operators went live in the state and started accepting players.
Due to a very specific situation in CT, only two online casino licenses were granted to the two tribes: the Mohegan and Mashantucket Pequot, allowing them to launch one online casino each.
The CT lottery received the third license but allowed it only to run the lottery and sports betting.
This situation isn't likely to change in the foreseeable future as that would require big changes to other gaming laws in the state. So, moving forward, players in CT will probably remain limited to two online casinos.
The good news is that both of these operators have been fully vetted by the state of Connecticut, and they provide their services fully in agreement with iGaming laws.
Advantages of Regulated Online Casinos in CT
In Connecticut, much like in other regulated states like NJ or MI, players have access to a number of offshore online casinos. These operators provide services contrary to the current laws, making them a very risky choice.
Licensed CT online casinos, on the other hand, are completely legal and safe. There are many reasons to stick to regulated casinos, and we're bringing you a list of the most important ones.
⭐ Full Transparency
Regulated online casinos in Connecticut must adhere to very strict regulations. This means that players enjoy full transparency in every aspect of their gaming experience.
Perhaps the most important fact is that the games are independently checked and verified for fairness. Thanks to this, you can have fun and try your luck, knowing that all the slots, electronic games, and even live dealer tables are regularly checked to ensure no rigging.
⭐ Funds Safety
The number of US players who lost their funds due to an offshore casino going out of business or simply refusing to pay isn't small. This has been a common pattern that many of those who decided to chance their luck have had the displeasure of experiencing.
When it comes to licensed online casinos in CT, there are no such concerns over the safety and accessibility of your funds. Regulated casinos must keep the players' funds segregated and always available to their customers.
⭐ Accessible Customer Support
Unlike many offshore casinos, licensed CT gambling operators provide 24/7 customer support that you can reach via email, chat, and telephone. Thus, you can quickly get assistance and won't be given a runaround in case of any problems.
⭐ The Regulator You Can Trust
The gaming regulator in Connecticut is there to assist with any issues you cannot resolve on your own. If there is a dispute between you and one of the licensed casinos, the Connecticut Department of Consumer Protection will provide assistance.
While it is unlikely to run into any serious issues with licensed CT online casinos, the possibility is still there, and it's nice to know that, should something like this happen, you have a legal body you can turn to for help.
How We Rate the Best Online Casinos in CT
To ensure we only recommend the best and safest online casinos in CT, we've used the same process we use when reviewing and rating other US online casinos. Despite only two operators in the state at the moment, we took the time to look into all relevant factors and bring you honest and detailed reviews.
⭐ Banking Options
Licensed CT online casinos don't offer as many deposit and withdrawal options as gambling sites in other states, such as Pennsylvania. However, players must still have access to at least a few convenient methods to move the money around.
It would be unfair to take too much away from these casinos because they don't support many banking options, as this is largely out of their control. However, it's nice that all operators support at least debit and credit cards, direct bank transfers, and a few prepaid options.
⭐ Game Diversity
The number and versatility of games offered at CT online casinos play an important role in our overall ratings. Players expect access to a large number of options at an online casino, and we expect the operators to deliver on this expectation.
While it is fair to say that both CT casinos are doing a good job in this particular department, DraftKings Casino CT is currently ahead. The operator features more games from more providers, and they are doing a slightly better job of adding new titles.
⭐ Mobile Support
Most people in Connecticut prefer to enjoy their online casino experience on the go, using their mobile devices. Thus, a quality mobile platform, whether a standalone app or a mobile-ready site, is mandatory.
Both operators have done a fine job here and encountered no issues during our test runs. The design and specific options are slightly different, so it will boil down to personal preferences, but you won't be disappointed regardless of your choice.
⭐ Bonuses & Promotions
It's no secret that bonuses play a huge role in defining the quality of any online casino. They are the biggest difference between online gambling sites and brick-and-mortar venues, so we always take the time to assess the overall offering in terms of volume, quality, and true value.
⭐ Customer Support
The importance of quality customer support can't be overstated. The best CT online casinos are expected to provide around-the-clock support for their players and provide them with the highest level of customer care.
To assess this, we spent a fair bit of time talking to support agents, asking questions, and communicating with them about different topics a regular player might be interested in. The overall conclusion is that both operators perform at satisfactory levels.
The Best CT Online Casinos Summary
The number of online casinos in Connecticut is currently limited to two, which isn't likely to change any time soon. Players can choose between sites operated by FanDuel and DraftKings, both of which provide modern, safe, and game-rich platforms.
If you happen to be outside of a regulated state or want to try something new, check sweepstakes casinos that are also fully legal in Connecticut rather than play at offshore sites and risk your money.
Hopefully, this overview of CT online casinos and related regulations has helped answer any questions you may have had, and you're now ready to join the fun and enjoy your favorite games!
Connecticut Online Casinos FAQ