Wagering Requirements in the US Casinos – Everything Explained
7 minutes
Last Updated: September 26, 2023
If you have been around online gambling, you've at least heard the term "wagering requirements" mentioned in the context of casino bonuses.
It's one of those technical terms that may seem a bit vague and confusing initially, but you must understand it to give yourself the best winning chances.
Simply put, wagering requirements tell you how much you need to bet in total to clear a bonus and get the right to cash out.
If you play at regulated US online casinos, you'll have no problem finding all this information, but you'll still have to deal with wagering requirements.
The good news is that many US sites are quite player-friendly in this regard, so your bonuses go up in value. We'll return to that a bit later, but let's start at the top.
Wagering Requirements in a Nutshell: How Do They Work?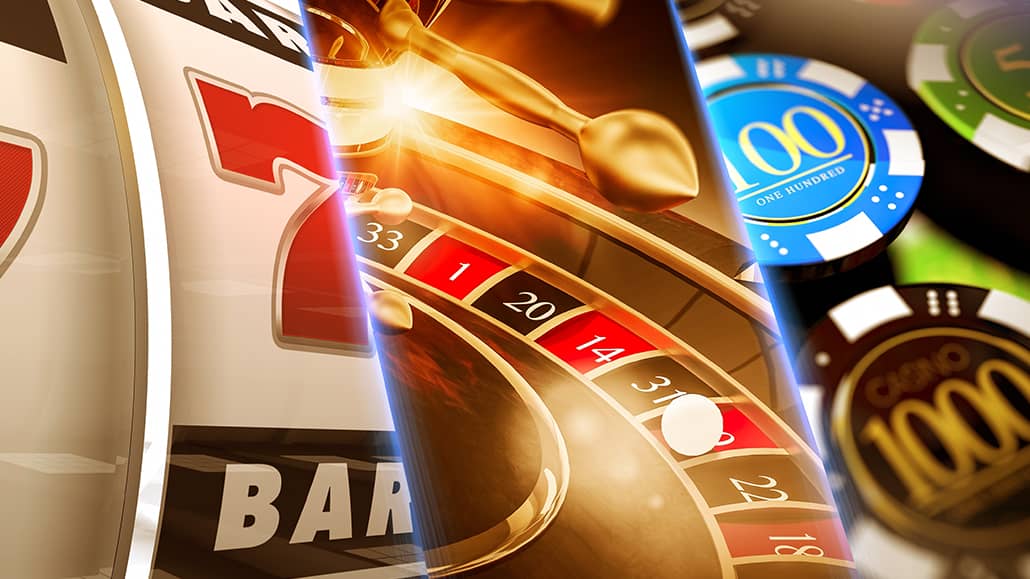 You've no doubt seen online casinos marketing big bonuses. Deposit $500, and we'll give you another $500 to play with. Deposit $100 and get an extra $200 on top. From the marketing text, it sounds like these casinos are just giving away money. But this isn't the case.
While bonuses are free money, they are not given out without restrictions.
Wagering requirements are the most important of all the existing restrictions. Wagering is the system put in place by casinos to ensure players use funds for gambling instead of just cashing out. Why would you want to gamble if you could simply deposit $500, get another $500, and cash out $1,000? You've already won!
So, that extra $500 will come with a stipulation that tells you how much you need to wager before the money becomes available for a withdrawal.
This is expressed as the multiplier of the bonus amount or, in some cases, the multiplier of the entire amount (bonus and deposit).
So, in the $500 example, the casino might say that wagering requirements are 20x. This means that you'll need to play through a total of $10,000 before you're allowed to withdraw the remaining bonus funds and any related winnings.
Thus, bonuses are free gambling money but aren't as free as the casinos would like you to think. There is always some wagering to do.
What Is a Fair Wager Requirements?
The overall value of a bonus is directly related to the wagering requirements attached to it. While a big cash amount may seem dazzling, it's really not that important if wagering is unreasonably high.
To put this into perspective, let's say you get a $5,000 bonus with 45x wagering requirements and the maximum allowed bet of $5.
You'll need to wager a total of $225,000 before you cash out, and at $5 a spin, this translates to 45,000 spins.
If we put aside the sheer time needed for such an undertaking, there is also the question of monetary value. If you're spinning on online slots with 97% RTP, which isn't hard to find at US casinos, you'll be losing, on average, $0,15 per spin (3%).
So, the simple math tells us that after 45,000 spins, you'll have lost $6,750 – $1,750 more than the initial bonus value. It certainly doesn't seem like a great deal when you look at it like this.
Now, compare this to a much more modest bonus of $200, but with wagering requirements of just 15x.
You need to wager a total of $3,000, and if you do it on the same slot playing $5 a spin, you'll need to play just 600 spins.
By the time you're done, your expected loss is just $90, leaving you with $110 of the bonus funds.
The math is the same if you decide to play at lower stakes to reduce variance. You'll need to play more spins, but your expected win at the end of those spins remains unchanged.
Of course, slots are volatile, and this isn't how things will go every time. You will have some big wins and some extremely rough sessions. Over the long haul, however, the RTP will even out, so understanding how it relates to wagering is absolutely essential.
So, to answer the question about what is the fair wagering requirement, we'd say that anything below 25x is reasonable. When you start to get into the 30x territory, you're reaching the point where a bonus may be a nice way to get more playtime, but there is no monetary value to be had there.
Wagering Requirements at US Casinos
Now that you know what wagering requirements are, how they work, and what to look for, it's time to look more closely into the US market. Regulated US online casinos offer great sign-up bonuses with much more favorable wagering conditions than international offshore sites.
You'll rarely come across a welcome bonus with wagering over 15x. Many operators offer wagering requirements of between 5x and 10x, and some, like BetRivers Casino, only require players to turn over the funds once!
If you've read the previous section, you'll know that these casinos are giving away money with these requirements. In the long run, they do not profit from welcome bonuses.
This may seem counterintuitive, but it is a part of a carefully crafted marketing strategy designed to attract players. Taking a short-term loss makes sense if it will help you create a loyal customer who will continue returning once they're done with the bonus.
We're trying to say that it's a good time to be a casino player in the US!
Many welcome bonuses are ready for taking, and almost all have positive expectations in the United States. If you've been around the gambling world for any time, you know this is anything but common.
Best Ways to Beat the Wagering
Even when they are small and reasonable, wagering requirements still represent an obstacle you'll need to overcome before being able to cash out.
Your ultimate goal with casino bonuses should be to beat the wagering and have as much bonus money as possible left in your account in the end. We're bringing you a few tips to help you do just that.
🎰 Always Stick to Slots
While some casinos in the US will let you wager on other games, this usually comes with certain restrictions. The biggest one is that your bets will not count fully toward the wagering, which can complicate things.
When wagering a bonus, stick to slots.
Almost all of them count in full, so every dollar you bet will count as one dollar wagered. Furthermore, you can put in many bets in a relatively short span, so you'll save a lot of time.
✔️ Balance Risk & Reward
Your approach to wagering shouldn't be crazy, but you don't need to be too risk-averse. It's best if you can find the middle ground between the two.
For example, if you get a $500 bonus, you don't have to bet $5 a spin, but there is no need to go as low as $0.10. Something like $0.80 or $1 is the sweet spot, where you'll give yourself plenty of chances to score some big wins and have a real chance of beating the wagering.
🧑 Good RTP Is Key
As mentioned earlier, sticking to slots with good Return to Player is essential since every spin you make will cost you some money.
On a 97% RTP machine, you're losing 3% of your bet, but if the RTP is 90%, you're losing 10%!
We're not saying that slots aren't about luck and that you can't win in any game. But if you want to be strategic about your approach to bonuses, you have to pay attention to these things. Casinos already have a big edge over you without you helping them further.
💰 Stay Within Allowed Betting Limits
Many US casinos have additional restrictions in place for bonuses, and the maximum bet is the most common one. This defines how much you're allowed to bet on any single spin or betting round.
Usually, the cutoff is around $5, and you must make sure to always stay within this limit. Betting over it, even on just a few spins, can render all your wagering efforts pointless, as this can be a reason for the casino to confiscate your bonus.
Wagering Requirements Summary
If you read the full article, you should fully understand wagering requirements, how they work, and why they are important. If you enjoy casino bonuses, having this knowledge is invaluable.
Using tips and advice in this article, you should also be able to recognize good bonuses and get the best value out of them.
Do that by playing the right games and avoiding many pitfalls that inexperienced players trip over.
At the end of the day, bonuses are one of the biggest reasons to play at online casinos, and you don't want to avoid them. Instead, you want to learn their ins and outs and realize their full potential. Knowing how to get through the wagering is the most important part of that process!