Professional Blackjack Players – Top 10 Best Gamblers of All Time
10 minutes
Last Updated: October 27, 2023
Blackjack might not be as competitive of a game as poker, but its immense popularity has attracted some brilliant minds to the game over the years.
Unlike poker players, professional blackjack players are forced to go up against the casino, a feat that few people ever manage to do right.
Yet, the history of blackjack is full of people who actually managed to make the game work for them, one way or another.
If you are curious about who the best blackjack players of all time are, keep reading and find out the stories of some of the most talented and sharpest gamblers who ever played the game.
#10 – Henry Tamburin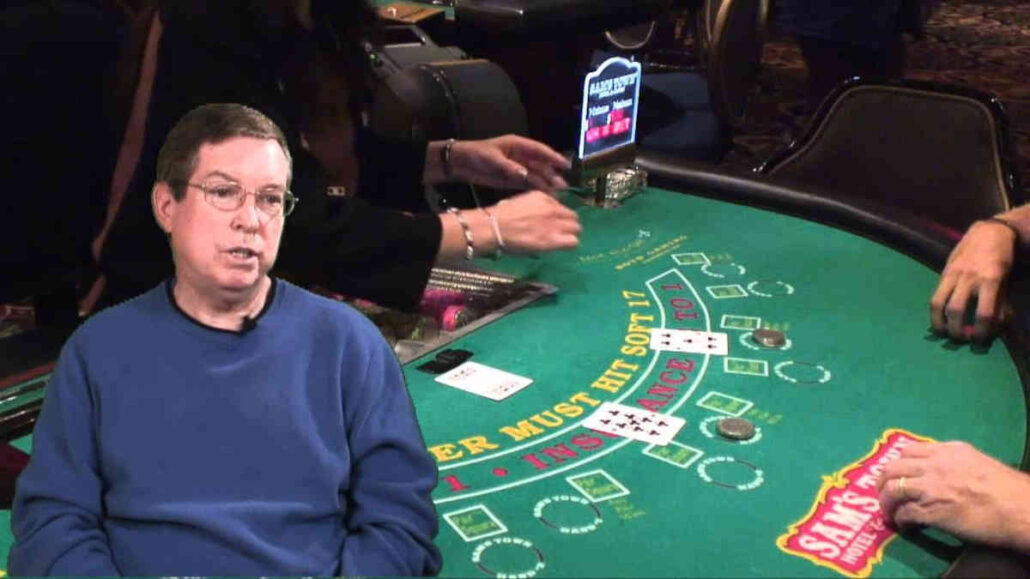 Henry Tamburin is one of those pro blackjack players who never made a huge name for themselves in the mainstream, but were successful enough to make a living playing the game.
Like so many gamblers before him, Henry started his gambling career as a loser. After losing enough money that it hurt him, he decided to take matters into his own hands and win back all his losses, and then some.
Tamburin adopted the popular card counting techniques he could find in the books by the likes of Thorp and Revere, and went on to play the game while counting cards at some of the biggest casinos in the US.
Playing alone, Tamburin was able to consistently beat the house for a profit, and eventually recuperated all his losses and won plenty more on top.
Henry Tamburing wrote the book "Blackjack: Take the Money and Run" and appeared on CBS during the Ultimate Blackjack Tour as part of his illustrious career as a professional blackjack player.
#9 – Kerry Pecker
Born in 1937 in Sydney, Australia, Kerry Pecker grew up to become one of the wealthiest and most successful men in the country, building up a media empire worth over AUD $6.5 Billion.
While Kerry was best known for his media business, and was not a professional blackjack player, his incredible gambling habits certainly made him the most famous blackjack player of all time.
In 1991, Pecker hit the Hilton Casino in Las Vegas and started playing blackjack for high stakes. By the time the night was over, Pecker had won over $7,000,000, the biggest recorder blackjack win to date.
However, it was not this session that made Kerry Pecker so famous among blackjack players, but rather one that happened four years later.
In 1995, Pecker visited the MGM Grand Casino in Las Vegas and decided to blow his own record out of the water.
In a single session that lasted under an hour, playing on eight boxes, and betting over a quarter million dollars per hand, Pecker was able to walk away with $40 million in profit.
This was one of the most insane blackjack sessions ever recorded, and it is said that the lucky dealer who helped Pecker to this massive win receive a cool $1 million tip, enough to retire from being a casino dealer forever.
#8 – Russ Hamilton
Russ Hamilton is one of the most famous gamblers of all time and a man who made a name for himself as both a professional poker player and a professional blackjack player.
In 1994, Russ Hamilton won the WSOP Main Event, the most prestigious poker tournament in the world, while also leading a life of a successful blackjack professional at the same time.
Hamilton invented Elimination Blackjack, a game that brought together blackjack and Texas Hold'em Poker, the two games that were close and dear to his heart.
Elimination Blackjack blew up in 2000s and was a very popular game in Las Vegas, and Hamilton was a beloved figure in the gambling community.
It all came crashing down for Russ in 2009 however, as it was discovered that he was heavily involved with the big Ultimate Bet cheating scandal, in which poker players were cheated out of upwards of $20 million over a short period of time.
Hamilton was shunned by the gambling community, and never recovered from the scandal, although he remains a free man to this day.
#7 – Don Johnson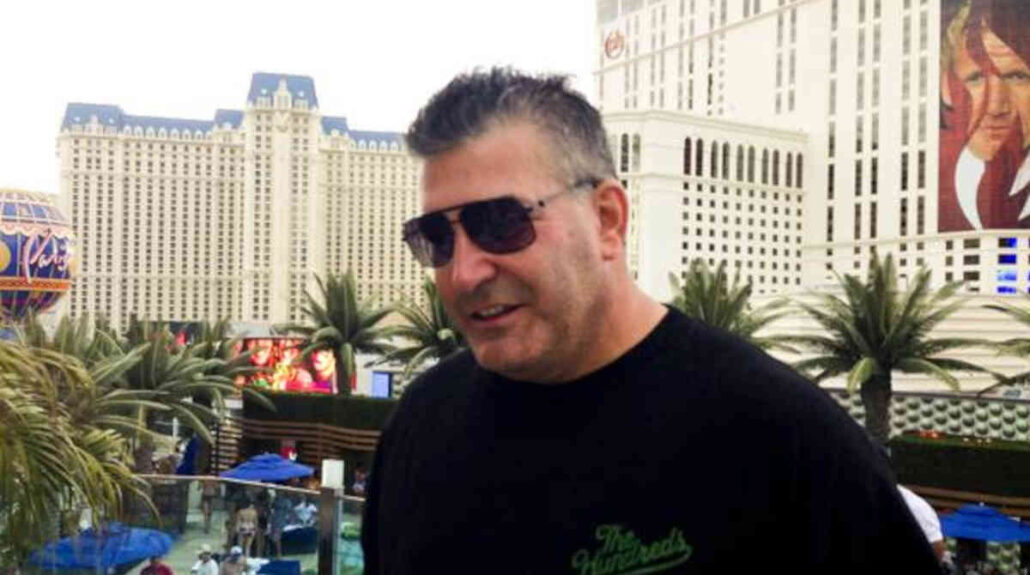 Born in 1962, Don Johnson was a professional blackjack player and gambling hustler who spent a good chunk of his life working in the casino industry.
When he was 30 years old, Johnson got a job at the Philadelphia Park racetrack, and subsequently worked as a gambling regulator in Texas, Oregon, Idaho, and Wyoming.
While he had a big career in gambling as part of the machinery that made gambling possible for others, he also managed to beat Atlantic City casinos for over $15,000,000 without cheating or even counting cards.
While most professional blackjack players rely on counting cards for their success, Don Johnson relied on the sheer greed of the casinos, who were willing to do anything to get high stakes gamblers to come in.
In 2010, Johnson was able to negotiate with a number of AC casinos who allowed him to play the game under his own rules, all of which favored him and made him a mathematical favorite over the house.
For one, the casinos were willing to pay Johnson a 20% rebate anytime he lost over $500,000, which was a bad decision to start with. Other than that, they agreed to allow Don to re-split Aces, and force the dealer to stand on soft 17, all while playing with six decks.
Over the course of just six months, Johnson was able to take Caesars, Tropicana, and Borgata for just over $15 million playing under the new house blackjack rules, at which point the casinos realized they could not keep playing under these conditions.
Don was banned from playing blackjack at Caesars, while Tropicana and Borgata simply discontinues the extra favors at the tables, at which point Johnson realized he was no longer the favorite and stopped playing.
This was one of the few times in the history that casinos made a mistake and allowed a savvy player to play under his own rules for a prolonged period of time, which cost them dearly.
#6 – Peter Griffin
Like so many of the best blackjack players who ever lived, Peter Griffin was a mathematician by profession, and it was his love for mathematics that eventually led him to dissect the game of blackjack to the finest details.
Back in 1970, Griffin became obsessed with the mathematics of gambling and went to Las Vegas to investigate the phenomenon.
Over the years, Griffin visited Atlantic City and Las Vegas on many occasions, comparing the statistics of different casinos and different players at the casinos depending on the rules and strategy applied by the players.
Eventually, Griffin came out with "The Theory of Blackjack: The Complete Card Counter's Guide to the Casino Game of 21," which described the game's different mathematical principles in 1979, after nine years of research.
While Peter Griffin never actually went on to win big at blackjack, it is likely this is because he was not a big gambler at heart and his interests lied with mathematics and probability alone.
Peter Griffin was one of the original members of the Blackjack Hall of Fame, into which he was inducted for his incredible research into the game and dedication to tracking statistics of blackjack before the digital era.
#5 – Ken Uston
Few professional blackjack players ever reached the fame and success of Ken Uston, the man who actually got the casinos to stop banning card counters.
Back in 1970s, Uston was an up and coming card counter whose techniques were flawless and who could beat the dealers at any casino by counting cards.
However, his true success came when he teamed up with other players and started running blackjack card counting teams, who would apply strategies like "Big Player" to confuse the casinos and prevent themselves from getting banned.
Uston's teams won millions before they were eventually banned from most Las Vegas and Atlantic City casinos, which is when the man decided to take it up with the courts.
In 1982, Ken Uston managed to get the New Jersey courts to rule that casinos don't have the right to ban players for skillful play, which meant card counters could no longer be banned.
This statute is in power in New Jersey to this day, which means you are free to go to Atlantic City and count cards if you choose to do so.
This feat, along with his extensive bibliography and success as a professional blackjack player, got Ken Uston inducted into the Blackjack Hall of Fame in 2002 as one of the original members.
#4 – Thomas Hyland
One of the best card counters of all time, Thomas Hyland was inspired to become a professional blackjack player by none other than Lawrence Revere and his "Playing Blackjack as a Business."
After reading the book in the late 70s, Hyland put together his first blackjack team and started having moderate success in Las Vegas casinos.
After a few years of practicing with a few different teams, Tommy had become one of the most proficient card counters ever, and his techniques were flawless.
While Hyland and his teams won a lot of money, they often came into trouble with the casino staff, as this was a time before modern gambling regulation, when casinos could ban players even when they are not counting cards.
Despite often getting kicked out or harassed, Thomas Hyland became a blackjack legend, and was inducted into the Blackjack Hall of fame of his success and fame in the game.
#3 – Lawrence Revere
Born back in 1915, Lawrence Revere came into contact with blackjack at a fragile age of 13, and was attracted to the world of gambling from the earliest of age.
He majored mathematics at the University of Nebraska and later worked as a casino pit boss, supervising the dealers and other staff at various games, including blackjack.
Revere was fascinated with blackjack and often played the game under a variety of aliases such as Paul Mann and Leonard Parsons.
Lawrence Revere was one of the best blackjack players of all time, and he co-authored the book "Playing Blackjack as a Business" which became the bible for professional poker players around the world.
In the book, Revere outlaid a number of strategies such as Revere Five Count Strategy and the Ten Count Strategy, all devised to help players count cards and beat the house.
Hundreds of professional poker players claim to have built up their careers based on Revere's book, and the man himself was inducted into the Blackjack Hall of Fame in 2005 for his contributions to the game.
#2 – Edward Oakley Thorp
Edward O. Thorp is one of the most famous blackjack players in the world, but his field of study went well beyond just gambling games.
Thorp was a talented mathematician from a young age, and he got his Ph.D. in mathematics from the University of California in 1958, before proceeding to work at MIT and several other prominent universities across America.
Edward Thorp is considered as the father of the modern probability theory, and his work with probability helped him beat the house at blackjack as well as beat the financial markets as a hedge fund manager later in life.
He is the author of "Beat the Dealer," a book that defined in very certain terms how card counting can help turn the house edge around in blackjack and make the player a mathematical favorite against the casino.
This book, among others, has seen hundreds of professional blackjack players beat casinos for millions over the years, which is why the blackjack players community owes Thorp a major debt of gratitude.
In 2002, Thorp was one of the original list of people who were inducted into the newly founded Blackjack Hall of Fame, as his contributions to the game are considered unrivaled.
#1 – Al Francesco
Born under the name Frank Schipani in 1933, Al Francesco is often called "The Godfather of Blackjack" and is considered one of the best professional blackjack players who ever lived.
Francesco was certainly not the first blackjack player to employ card counting strategies to beat the house, but he invented team play and the "Big Player" strategy, which helped his blackjack teams go under the radar and win for years.
While most blackjack card counters were getting caught by the casinos based on their betting patterns, Al Francesco and his students were able to go unnoticed, with the "Big Player" blackjack strategy working like a charm for many years.
It was Francesco and his own brother who started playing the "Big Player" strategy first with success, as Al would only play when the deck was hot, after being signaled by his brother who was playing for low stakes.
Today, Al is one of the inaugural members of the Blackjack Hall of Fame, and an owner of a large banking business that facilitates private betting at numerous California card rooms.