Best Gambling Movies of All-Time – Casino Films That You Must See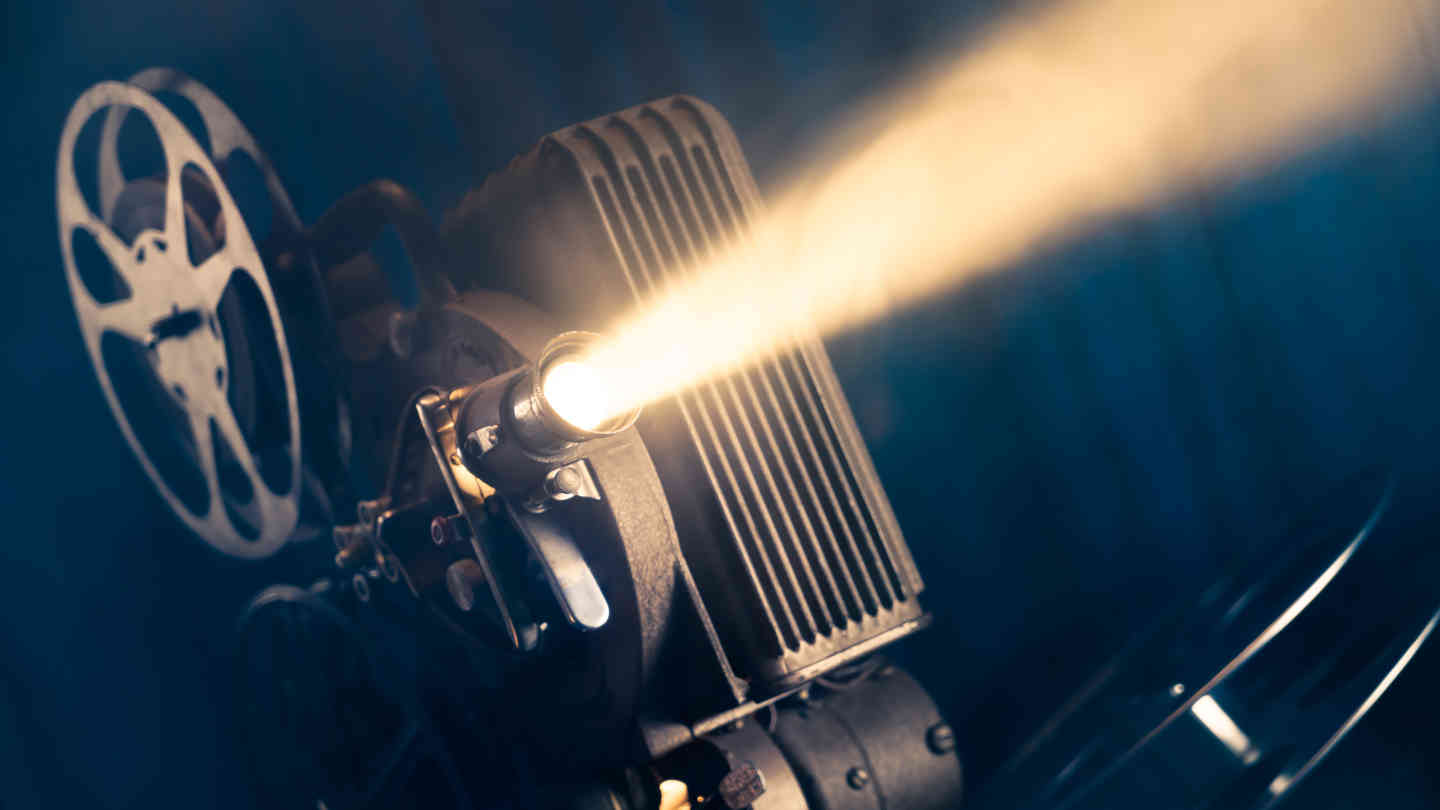 15 minutes
Last Updated: September 28, 2023
The phenomenon of gambling has been around probably as long as the human race itself, with people always finding ways to gamble on just about anything, and spice up even the most mundane of daily tasks.
Not surprisingly, gambling has appealed to film-makers as well, as the world of casinos, sports betting, and poker is surrounded by mystique and intrigue that create for some amazing stories.
From mobster movies like Scorsese's Casino, to films with a comedic component like the Mississippi Grind, we have seen some amazing gambling movies over the years.
But what exactly are the very best movies about gambling and what is it that makes them worth a watch? Keep reading and find out as you go down our list of the top 10 gambling movies of all time.
10. California Split – 1974
California Split, starring Elliott Gould, George Segal, Ann Prentiss, and Gwen Welles, is a rather fascinating gambling movie with a great storyline and an awesome acting crew.
The story follows Bill Denny who is a down-on-his-luck gambler, and his blooming friendship with a professional gambler Charlie Waters.
They meet by chance and immediately kick things off with some gambling, sharing their passion and having good times together.
Bill has a regular day job working at a small magazine, but alongside Charlie, Bill's love for gambling turns from a hobby and passion into an addiction.
As inexperienced Bill becomes hooked on the gambling lifestyle, he decides to borrow some money from his boss Sparkie, which quickly builds up and turns into a hefty debt.
This is when Bill decides to try his luck with Charlie in Reno, sells a few minor possessions, and buys himself a ticket to the gamblers' Mecca.
While in Reno, Charlie comes across the card player who robbed him and Bill at the beginning of the story. The two beat up and rob the man and use the money to buy a seat at an upcoming poker game.
It seems as if Bill has everything in control after winning $18,000. After a great streak, Bill ends up losing all of the money which leaves him rather depressed.
The movie ends with Bill and Charlie going their separate ways and splitting money as Bill realizes that the gambling lifestyle is not for him.
One of the best casino movies is directed by Robert Altman and written by Joseph Walsh. While not all critics agree, the movie's ending is rather perfect and the whole tale about the ups and downs of friendship is no less impressive.
9. The Cincinnati Kid – 1965
Next on the list of the best gambler movies we have The Cincinnati Kid from 1965, which easily deserves a spot on any list of this sort.
The Cincinnati Kid is considered by many die-hard movie lovers to be the best gambling movie ever made and we can understand why.
This is one of the classics starring Steve McQueen who plays "The Cincinnati Kid." The iconic gambling movie follows an aspiring poker player who works really hard on establishing himself in the poker community, one hand at a time.
The movie is set in New Orleans during the Great Depression where the main character grew up. Edward G. Robinson plays Lancey Howard, nicknamed "The Man," the best poker player around. The encounter with The Man helps The Kid realize how much he still needs to learn.
As the movie progresses, Howard faces a number of opponents, eventually playing against The Kid as well, as Kid's friend "Shooter" is asked to deal the game and cheat on Howard's behalf.
The plot thickens as Kid begins to lose and Shooter admits he was cheating, after which the dealer is replaced and the match goes on.
Much to the surprise of the audience, The Kid still does not come out on top, teaching a cautionary tale to all the young would-be gamblers out there that getting involved with shady characters and playing against "the best" is not always the right way to go.
8. The Cooler – 2003
We cannot discuss the best gambling movies without mentioning The Cooler. The Cooler is yet another highly-acclaimed gambling movie with an interesting premise and an amazing acting crew led by William H. Macy, Maria Bello, and Alec Baldwin.
The titular character is Bernie Lootz, played by William H. Macy, and his main job is to be a bad luck charm for other gamblers. In other words, his presence on the casino floor usually means a string of bad luck, or "coolers," for everyone else.
At the start of the movie, Bernie Lootz is introduced as a worker at the Shangri-La casino which is run by Shelly Kaplow, played by Alec Baldwin. Bernie Lootz is in love with a waitress Natalie Belisario who works at the casino, and is experiencing a streak of bad luck of his own.
While the casino is doing great financially, Shelly decides to hire Larry as an advisor, and the two clash due to opposing business-running techniques. Around the same time, Bernie notifies Shelly that he will be leaving town and Shelly gets very upset.
To persuade Bernie to stay at the casino, Shelly asks Natalie to go out with Bernie. At some point, we are introduced to Mikey, Bernie's son, who earns a living by scamming and cheating.
Around the same time, we also learn that Bernie used to be a gambling addict and Shelly saved him by offering him a job as a cooler at the casino.
Without further spoiling the movie for anyone who might want to watch it, it is enough to say that things go for worse before they turn for the better for Lootz, making the story exciting and funny at the same time.
The Cooler is a movie you will definitely want to watch if you enjoy the whole casino esthetic and the world of gambling, but just make sure not to buy into the idea of people being coolers in the real world, as these are just myths invented by old gamblers who never managed to beat the house.
7. Mississippi Grind – 2015
Starring Ben Mendelsohn, Ryan Reynolds, and Yvonne Landry, Mississippi Grind is one of the best movies about gambling released relatively recently.
The 2015 movie directed by Anna Boden and Ryan Fleck combines the best of comedy with some thrilling gambling action.
The story follows Gerry, played by Ben Mendelsohn, who is struggling with gambling addiction and Reynold's character Curtis.
Gerry works as a real-estate agent while Curtis is an aspiring gambler down on his luck. The two cross paths one fortunate night at a casino in Iowa.
The two become best friends and their shared love of gambling takes them on a wild ride that starts in a local casino, but eventually takes them all the way to New Orleans.
As they travel the countryside, the pair stop at every gambling establishment there is, winning and losing big money, being down to their last dollar, and spinning up big wins.
While Mississippi Grind is a comedy, it is also a movie with a lot of teachable moments, and one that will teach you about friendship, hardship, and patience, all in one story.
As luck turns for Gerry and Curtis with every flip of the card and throw of the dice, the story becomes more convoluted and complex, leading to a nail-biting climax that makes Mississippi Grind a movie you will not want to miss.
6. Rounders – 1998
The movie Rounders, released in 1998 by Miramax Studios, appears next on our list of the greatest gambler movies of all time and for a very good reason. Starring Edward Norton, Matt Damon, and John Malkovich, the John Dahl movie is a classic for all generations.
Both Matt Damon and Edward Norton gave Oscar-worthy acting performances in Rounders, and the evolution of the friendship between their characters stands as the cornerstone of this masterpiece.
The story revolves around Mike McDermott, played by Matt Damon, who is a law student and a very talented poker player. While he is working on pursuing his law career, he also dreams of quitting his academic lifestyle and making it big in the world of poker.
The film kicks off with some iconic scenes, as Mike takes on Teddy KGB (played by John Malkovich), a Russian poker club owner, in a nosebleed stakes poker game, and loses his entire poker bankroll in a single big hand.
The story develops further as Mike tries to live a life of a regular law student alongside his live-in girlfriend, which goes quite well until he is re-introduced to "Worm," his best friend from the olden days.
As Worm pulls Mike back into the poker world, and gets into trouble for his dishonest ways, Mike tries to do what's right, while simultaneously fighting with his own urges and reigniting his old dreams.
The movie climaxes as Mike once again takes on Teddy KGB, this time with newly found experience and patience, and a few new tricks up his sleeve.
The opposing characters of KGB and Mike give us a true hero versus villain story, while Mike's friendship with Worm shines light on Mike's character as a loyal friend but a honest individual at the end of the day.
Rounders may not be on any all-time best lists when it comes to general cinema, but if you are looking for an amazing poker movie to see, this is one of the few titles that you will want to put on your list and watch as soon as possible.
5. Croupier – 1998
Next on the list of the best gambler movies of all time we have the 1998 classic Croupier, directed by Mike Hodges and starring Clive Owen, Nicholas Ball, and Nick Reding.
The blockbuster movie's ability to offer insight into the thoughts of those who operate in casinos and those who struggle with gambling addiction is one of its most prominent selling points.
The acting crew is led by Clive Owen, who portrays the titular character Jack Manfred, did an amazing job to bring the characters and the story to life.
The movie follows Jack Manfred, who is an aspiring writer, determined to meet his dreams. However, things do not go as planned, and he is forced to accept a job as a casino dealer.
Against his better judgment, Jack soon finds himself completely infatuated with the whole gambling world. Inspired by real-life events, Jack incorporates some stories about cheating croupiers at the casino he is working at into his book.
He also strikes up an unusual friendship with a gambler Jani. While the two are talking, Jani confesses to Jack that he is struggling with debt and that he plans to rob the casino.
He asks Jack to help him by being his inside man. While reluctant at first, Jack agrees to help him and is paid money for his services in advance.
As you can imagine, not all things go as planned for Jack or anyone else involved in the robbery, especially when the police get notified about their plans ahead of time.
The story slowly becomes a study of character, while all other elements combined make Croupier one of the best gambling movies of all time.
If you are into casino movies with a deeper meaning, this one most certainly deserves your attention, as it has plenty to tell about the nature of gambling as such and the people who work in the industry and meet face-to-face with hardcore gamblers every day.
4. 21 – 2008
Iconic movies about cards tend to have intriguing stories and characters and this is true in the case of 21 released in 2008 and directed by Robert Luketic.
The movie has a strong acting crew with Kevin Spacey, Kate Bosworth, Aaron Yoo, and Jim Sturgess playing the main characters, which should be enough of a selling point to get you to watch it.
What makes this gambling movie different from other casino movies on the list is that it takes inspiration from real-life events and people.
The story follows six Massachusetts Institute of Technology (MIT) students who run into a professor who decides to teach them how to play cards and win big at blackjack.
The movie follows the exploit of the famous "MIT Blackjack Team," which actually managed to take casinos across America for millions of dollars before finally disbanding.
As they learn to count cards and work as a team, the characters bond and get into conflicts, both with other team members and with the Professor himself, leading to moments of pure and uninhibited emotion that make the movie so great.
21 is an amazing study of human nature, as it deals with greed, envy, and other human emotions and proclivities that we all must struggle with on a daily basis.
While 21 is an excellent gambling movie, it is also one that has been well received by general audiences, making it a great choice whether you are a gambling man or not.
3. The Gambler – 1974
One of the most acclaimed Hollywood actors of all time, James Caan, portrays the titular character in the 1974 movie "The Gambler."
This is one of those iconic movies about gambling that deal with all the struggles and hardships that gambling addicts face in their daily lives.
After his role in The Gambler, the actor's career skyrocketed, and rightfully so. The iconic gambling movie follows Axel Freed who is a professor working in New York City. While academically incredibly successful, Axel struggles with a serious case of gambling addiction.
His personal and professional lives are polar opposites. While he serves as an inspiration to his students, his personal life is a mess, as he owes big money to some unsavory characters due to his gambling habits.
Soon, we are introduced to Hips, Axels' bookie who threatens to resort to extreme measures to get his money back, putting Axel in a difficult position.
Axel's girlfriend Billie is introduced soon after, accompanying him to Las Vegas in an attempt to win his money back and put his life back on track.
However, Axel decides to cheat and get his students involved in his scheme, which does not work out quite as well as he intended.
James Caan brings the Axel character to life in full, and makes The Gambler a movie well-worth watching, as the main character lives up to his reputation as a risk-taker to the last minute of the movie and keeps the audience on the edge in a thrilling end to a generally amazing movie.
2. Hard Eight – 1996
Hard Eight is one of the most popular Paul Thomas Anderson movies, alongside Punch-Drunk Love, There Will Be Blood, and Bookie Nights.
When compared to other gambling movies on the list, Hard Eight seems to be underrated and definitely deserves better ratings than it has received over the years.
The movie stars John C. Reilly as John, Philip Baker Hall as Sydney, Samuel L. Jackson as Jimmy, and Gwyneth Paltrow as Clementine. The movie follows Sydney Brown, a man who spent most of his life working in the gambling industry.
One fateful night, Sydney meets John, a homeless man whose life has been anything but a fairytale, and the two strike up a relationship.
John confides in Sydney, telling him that he lost all of his money in a Las Vegas gambling spree and that he needs money to get to his mother's funeral. Sydney decided to embark on this journey with John.
Soon after, Sydney becomes the main fatherly figure in John's life, someone he needs to guide him. We are introduced to Clementine, a prostitute who captures John's heart and imagination.
The plot thickens and John and Clementine become more involved, and eventually abduct a man, against the better judgment of Sydney, who has become John's mentor.
The film gives a great insight into the lives of average gamblers across America, who often find themselves in very bad situations and end up making the wrong choices for their lives.
Without revealing how the movie ends, it is worth saying that this is a great movie for anyone with a gambling problem to watch and learn about how far poor gambling habits can take a person in the long run.
1. Casino – 1995
To wrap up our list, it's time to introduce the best gambling movie ever made. In my opinion, that movie is "The Casino," starring Robert De Niro, Joe Pesci, and Sharon Stone, and directed by none other than Martin Scorsese.
This movie goes hand-in-hand with other Scorsese masterpieces like Goodfellas, Gangs of New York, and The Irishman, all of which take us into the world of crime and underground.
The main character in Casino is Sam "Ace" Rotstein, a top handicapper who has been working alongside mafia for years, but without getting too involved in their day-to-day dealings.
This is all until Ace is asked to go to Sin City and help grow "The Tangier," a brand new casino on the Las Vegas Strip, telling the tale of how Vegas became what it is today.
Things start off great for Ace and his bosses, until Joe Pesci's character Nicky Santoro is introduced. Nicky is a classic Mafioso who does things his own way, and that usually includes violence and a lot of noise.
The two clash over quite a few things, including the love of Ginger McKenna, Ace's wife who came up as an elite escort and whose allegiances end up being to anyone who will pay for her expensive lifestyle while supporting her poor life choices.
Casino is a long movie with a lot of great plot, big twists, and amazing dialogoue, which makes it a great one to watch whether you are a gambling aficionado or a fan of gangster movies.
The movie will always be remembered as one of Scorsese's greatest, and everyone in it gave Oscar-worthy performances that defined their careers, especially the main leads, whose performances in Casino were truly iconic.
At the end of the day, Casino is a true Scorsese movie and one of the few on this list that has received great reviews across the board from industry critics and audiences alike.