How to Play Slot Machines at Online Casinos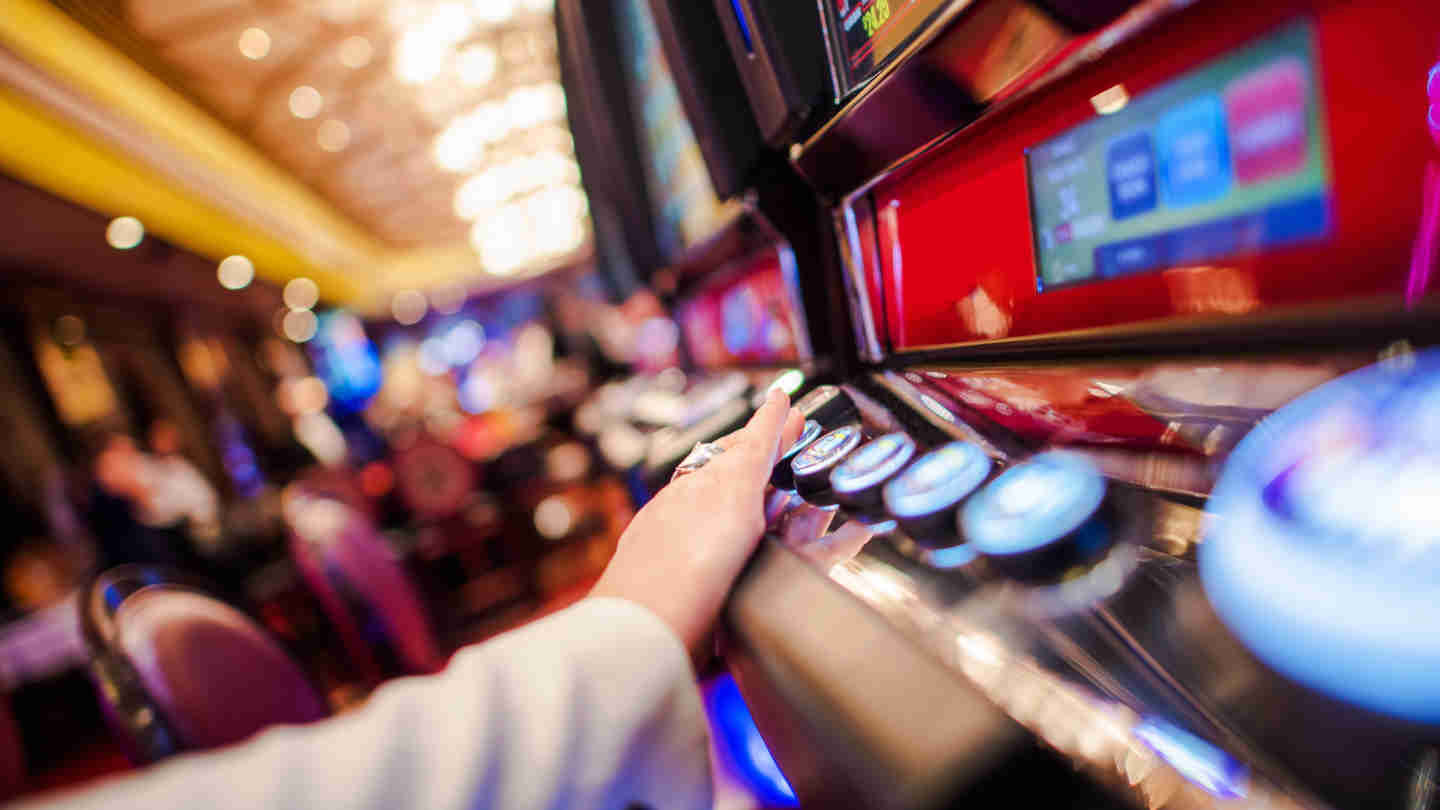 Of all the casino games you can play, slot machines may just be the simplest ones to learn, as they don't require too much strategy at all.
Even if you don't know how to play slot machines, you can still have some fun with them and possibly even win money on them, as they pay the same regardless of your experience.
And yet, if you know how to play slots the right way, the experience is going to be a lot more thrilling. You could be in for some bigger wins if you know when to increase your bet sizes and which games to play.
In this short guide, I am going to teach you how to play slots at online casino sites, how to choose the right slot machine, and what the main differences are between different games in this section.
Let's start with the basics and talk about what slots are and how they differ from other casino games.
What Are Slot Machines?
Even if you've never played slots in your life, you have probably seen these games somewhere at some point; you just weren't paying attention to them.
Slot machines are virtual casino games that first came up in the live casino world and later transitioned to online casinos as they grew in popularity over the years.
Today, there are thousands of different slot machines that you can play in online casinos, and they all have some similar aspects.
Slot machines typically display small images called symbols across the screen, and your mission as the player is to connect those symbols across the game's various paylines.
Of course, as slot machines are games of chance and not skill, you won't get to do much in the process but rather only hope that the symbols come lined up the right way.
Playing slot machines may sound a bit boring right now, but once you explore the games more and learn how to play slots the right way, you will probably be hooked to these games and possibly even abandon other casino games like roulette to pursue slots.
Basics of Slot Machines – Reels, Paylines, and Symbols
If you want to learn how to play slot machines, you must first understand their various elements, such as paylines, reels, and symbols.
These elements are shared between the vast majority of slot games, which means learning about these concepts once will allow you to play the entire vast plethora of slot machines available in online casinos.
Reels in Slot Machines
Slot machines display images across the screen, but these images are not displayed randomly. Instead, they are carefully distributed across the game's rows and reels.
Most slot machines have at least three reels, although many modern ones have as many as six or even, while three or four rows of symbols are common.
One symbol will be displayed in each spot on the grid, which means that a slot with five reels and three rows will display 15 symbols on each spin.
The more reels and rows a slot machine has the more symbols will appear on each spin, and the more likely you are to connect these symbols in some way.
Paylines in Slot Machines
Once the symbols are all lined up on the screen, the question becomes whether identical symbols are connected or not.
This depends on the game's paylines, which determine which spots your symbols must appear in, in order to be eligible for a payout.
Each extra payline means there is another way in which you can connect the symbols from left to right (and sometimes from right to left) to form a winning combination.
Some slot machines also include a mechanic called "all pays," which means that all combinations of symbols from left to right pay, regardless of their exact positioning. In this case, a 5×3 slot becomes a 243 payline slot, while a 4×5 slot becomes a 1,024 payline game.
Symbols in Slot Machines
This brings us to the actual symbols that appear on all the reels and rows of slot machines and that determine your wins and losses.
In order to win anything in slot games, you will need to line up these symbols across the paylines, and the symbols themselves can vary quite a bit.
Some of the simplest symbols that are shared among many slot games are derived from playing cards, and they are 9, 10, J, Q, K, and A. These symbols can be found in hundreds of different slot machines and are usually the lower-paying symbols of these games.
The higher-paying symbols in each game depend heavily on the theme of the game. Some games will display images of historical buildings, others will show animals or other creatures of nature, while others will go into the imaginary worlds of superheroes, manga, movies, and more.
The variety of symbols and other graphical elements is one of the things that make slots so appealing, as it allows you to always explore new games and enjoy a new adventurous world in each of them.
Paytable in Slot Machines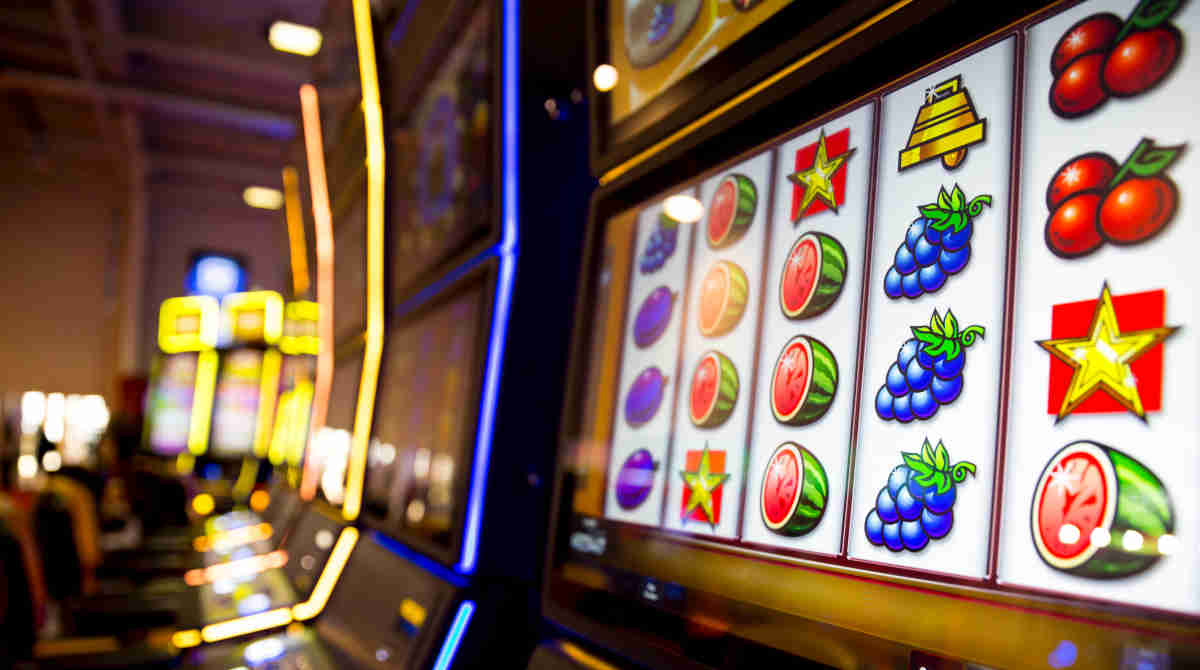 You must be wondering, how will I learn how to play slots if I don't know which symbols pay how much?
Well, the answer to that question is quite simple and easily available in each slot game you choose. It's called the paytable, and it's displayed within the game itself.
To reach the paytable, you will usually need to click on a symbol next to the reels, which will then open the paytable and display all the possible wins.
Here, you will be able to see exactly how much you can win by connecting three, four, or five symbols of the same rank, but also what bonus games or jackpots may be up for grabs.
Are you wondering what these are? Let's talk about that in the next section!
Bonuses, Free Spins, and Jackpots
A big part of understanding how to play slot machines is knowing what bonuses and jackpots are and how they work to your benefit.
Most modern slot machines offer some kind of a bonus round, with many actually containing more than one possible bonus you can activate.
Bonus rounds are special spins or rounds of the game which come with added perks such as win multipliers, special expanding symbols, extra wild symbols, and more.
Activating the bonus rounds is not easy but can often be extremely lucrative, as bonus rounds can pay hundreds of times your initial bet when you get lucky.
Bonus Rounds Explained
A bonus round is activated when a certain sequence of symbols appears on the screen. Most slot games require three or more "scatter" symbols to appear on the screen for the bonus to be activated.
Once a bonus round is initiated, the game will let you know what type of bonus you have won. Most games include a free spins bonus, while other bonuses such as pick and win bonuses are also available in some games.
The main characteristic of bonus rounds is that they don't cost anything to run, and the winnings in them are significantly higher than those of normal spins, also known as "the base game."
Bonus rounds usually include the biggest possible wins of each particular slot machine, making them an integral part of gameplay.
Free Spins Explained
As I already mentioned, most bonus rounds include free spins. Once you activate the free spins, you will be notified of the number of free spins won. You will not need to pay any money to spin the reels for the duration of free spins.
During the free rounds, each game will offer something extra on the reels. In some games, a certain symbol will be selected to expand across the reels, while extra wilds or multipliers will be added in others.
Very few slot games offer free spins without any extra perks. In most cases, your wins will be significantly boosted by extra elements that only exist during the free spins.
For that reason, knowing how to play slot machines includes understanding which symbols activate free spins and how you can win them.
Slot Jackpots Explained
There are two main types of jackpots you can win in slot games. The first is a regular jackpot that's fixed in value and only tied to the game rounds you are playing, while the other is the progressive jackpot.
Regular slot jackpots are often worth 1,000x your bet or more and can be won when certain sequences of symbols are found or by finding the jackpot during certain bonus rounds.
Progressive jackpots, on the other hand, are shared among all the players playing the slot at different online casinos and at different times.
A progressive jackpot is filled up as players play the game, with a tiny percentage of every bet going toward the jackpot.
One lucky winner is randomly selected when the bonus is big enough, and the entire progressive jackpot is paid to them.
It's safe to say that progressive jackpot slots are a big gamble, but also that they are the best way to win a million dollars or more playing casino games for low stakes.
Special Symbols in Slot Games
Experienced players who know how to play slots will adjust quickly to new slot games because they understand their basic mechanics.
Among these mechanics, you should learn to recognize several common types of special symbols that often appear in different slot games.
These symbols may look different depending on the game you are playing, but they serve the same function and work the same way.
Here are a few symbols that you may encounter in countless slots:
Scatter Symbols: A scatter symbol appears across the reels and can activate regardless of position. Three or more scatters often activate special bonus rounds or free spins, while big payouts can be won for all five scatters.
Wild Symbols: A wild symbol, as the name suggests, replaces all other symbols on the reels and can be used instead of any symbol other than a scatter. Connecting a full payline of wilds usually activates the game's top payout.
Bonus Symbols: Other than scatter symbols, additional bonus symbols may be available in some games. These symbols are there to activate the other bonus round in case there is more than one in the game.
Multipliers: Whether they are standalone symbols or appear as overlay symbols on top of others, multiplier symbols multiply all wins activated with them. Multiplier symbols can often also be wild, making the multiplier wilds.
Slot RTP Explained: Understanding the House Edge
One of the key things you need to understand if you want to say you know how to play slot machines is the concept of RTP.
RTP stands for "return to player," and it is the term used for the percentage of all money that the game returns to its players over the long run.
Most online slots come with an RTP of at least 95%, while some of the very best ones offer an RTP as high as 99%.
The number that remains between RTP and 100% is the house edge. The lower the RTP, the more money the casino is winning with each spin.
Playing slot machines with a high RTP ensures that you lose at a slower pace and have a higher chance to beat the house and come out on top in both the short and the long run.
Pick Your First Slot Machine
Now that you know how to play casino slots, all that's left is to sign up for an online casino platform of your choice and choose your first slot to play.
Most online casinos these days offer hundreds, if not thousands, of different slots you can pick from, so you should not have a hard time finding one that seems fun to play.
Make sure to keep all the advice I gave you in mind, learn the game's paytable and understand its RTP before you start playing, find a good casino bonus, and enjoy the ride with every new spin of the reels.