Florida Online Casinos – FL Legal Online Gambling in 2023
16 minutes
Last Updated: July 19, 2023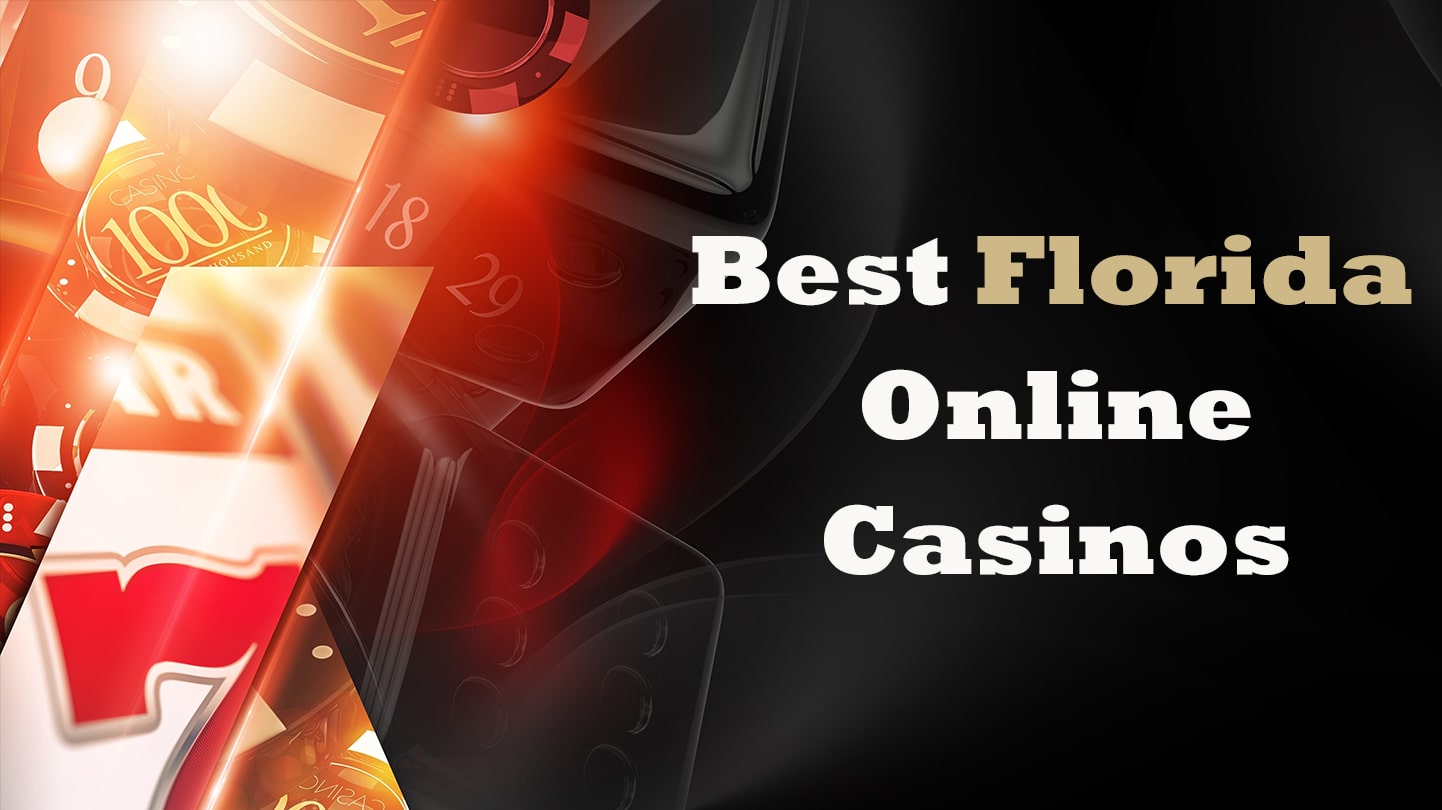 Despite different forms of gambling being extremely popular in the state, online casinos in Florida are currently not legal.
If you enjoy online gambling, the good news is that there is no reason to be upset. There are still legal online casino options available to Florida players, but you don't get to enjoy the same experience as those in legal gambling states like MI, PA, or NJ.
Florida lawmakers still haven't passed an online casino bill that would allow gaming operators to launch legal sites in the state. Because of this, players can only choose between offshore (illegal) casinos and social casinos that operate on a sweepstakes model and are perfectly legal in the US.
Keep reading to find out how you can legally enjoy online casinos in Florida, what the current gambling laws look like, and what to expect in the future regarding legislation.
Legal Florid Online Casinos
Fans of casino games in Florida don't get to enjoy the rich experience of legal US sites such as BetMGM or Borgata. Since the law doesn't permit online casinos, players looking for legal options are quite limited.
Luckily, the options still exist, and they present themselves as social casinos with a sweepstakes element.
Unlike offshore casinos that operate against US laws, these sweepstakes casinos have found a way to work within the legal framework and provide real money experience without breaking any regulations.
We will explain how these casinos operate and why they can continue later on this page. However, if you already know all this or simply want to see your options for gambling in Florida, here are our top picks for FL online casinos.
Chumba Casino Florida
In terms of social casinos that offer the sweepstakes element, Chumba Casino is by far the biggest and most popular site in Florida and the US in general.
Featuring a modern and entertaining interface, a rich gaming library populated mainly by slots and select table games, and a simple way to enjoy real money gambling, Chumba Casino is probably the best option for Florida players.
This site even features some of the games you may find familiar from offshore casinos or land-based venues, which helps boost the overall experience. At the same time, there are many fresh titles you can choose from if you're looking for a change of pace.
Pulsz Casino Florida
Another reliable and popular sweepstakes operator, Pulsz Casino, allows you to get your hands on some Sweeps Coins and try your luck playing slots, including some popular titles powered by NetEnt.
In addition to its rich gaming library, Pulsz Casino also features nice promotions around the clock, especially for new players. You can get started with a few Sweeps Coins on the house, and there are special deals and discounts applied to the first few purchases.
Slots are the largest group of games you'll find on the site, but there is a fair number of RNG table games, too, at least for a social casino. If slots aren't your cup of tea, you can try your luck playing blackjack, baccarat, roulette, and even Casino Hold'em.
Luckyland Slots Florida
Unlike the other two, Luckyland Slots features only slot games and scratch cards. However, if you're into slots and looking for something different, this site has you covered.
The gaming library at Luckyland Slots is quite different from what you'll find at Chumba or Pulsz, and it features quite a few titles you won't find on these two sites.
Of course, gaming tastes differ a lot, so it's up to you to decide if these different games are worth trying. The important thing is that you have options.
Other than this, Luckyland Slots Casino has been around for a while, and it enjoys a very good reputation with the players, so you can fully trust them with your money.
Florida Casino Laws & Regulation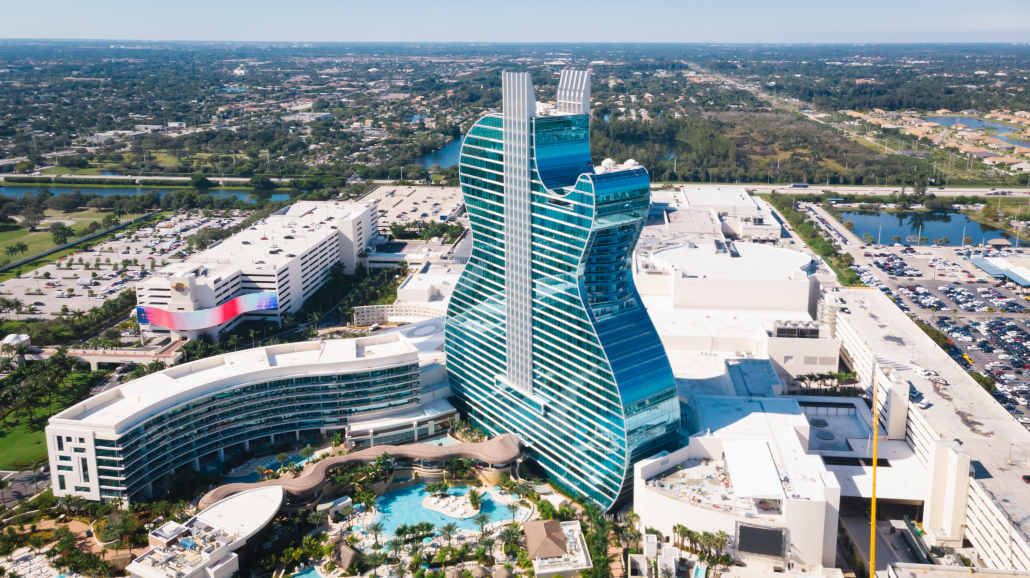 Generally speaking, gambling is legal in Florida, at least in its land-based variety, which includes some of the biggest casinos in the US. However, state gaming laws are somewhat complicated and different from those in many other US states.
In Florida, you'll only find tribal casinos, as no other commercial operators can get a gambling license in the state. Inside these casinos, you'll find many of your favorite games, including a large variety of:
Also, different house-banked poker variations. The legal gambling age in Florida is 21. Interestingly enough, you can legally play poker already at 18, but those under 21 are barred from slots and house-banked table games.
All gambling activities in the state are overseen and regulated by the Florida Gaming Control Commission. It's their job not only to issue licenses but also to monitor all gaming venues to ensure they adhere to all rules.
One such rule, for example, is that the minimum RTP for slot machines must be set at 85%. This may seem like a low number compared to online casinos, but it's quite common at the lower end in live venues.
Will Florida Regulate Online Casinos?
While there are many opportunities to gamble in Florida in brick-and-mortar casinos and various cardrooms in the state, there are no legal online casinos to speak of, and it's unclear when and if this might change.
To put it simply, there doesn't seem to be enough political will to make this happen. Florida even failed to legalize online sports betting, which many other US states have successfully done in recent years.
As things stand right now, the state still has some distance to cover before it legalizes sports betting, and there is close to zero chance that Florida online casinos will become a thing before online betting is regulated. There is a small hope that this could happen under the same bill, but nothing we've seen so far realistically points to that possibility.
As the US gaming landscape changes and more states regulate online gambling, the situation may change. But, as things stand right now, it's unlikely we'll see regulated online casinos in Florida in the next couple of years, at the very least.
FL Online Casinos – Sweepstakes vs. Offshore Sites
Given the lack of fully legal online casino Florida options, players in the state can only choose between offshore sites and sweepstakes casinos.
On the surface, it may seem that there isn't much difference between these alternatives, and offshore casinos may seem more appealing, given their robust gaming libraries and often impressive sign-up bonuses and welcome offers.
However, offshore casinos are not legal in the US, while sweepstakes sites are, and this makes sweepstakes casinos a better option when all is said and done.
⭐ Much Simpler Deposits
Depositing with offshore casinos can be very tricky. US laws make it illegal for financial institutions to process payments towards gambling sites, so you'll struggle to fund your casino account. Your cards will get declined, and you may have to try many times before you get "lucky" and manage to get one deposit through.
On the other hand, social casinos operate perfectly legal businesses, and purchases you make aren't traditional deposits. This means you won't have any problems buying "Gold Coins" and receiving your "Sweeps Coins" as a reward.
⭐ Cashing Out Is Easy
Even if you can deposit with an offshore site, that's only half the job done. At some point, you'll want to withdraw your winnings, and this seldom goes without complications.
Even if the site you play on has a good reputation, they might struggle to get your funds to you simply because US banks will refuse to accept the transfer. Even if the transfer goes through, you might get in trouble with the bank, and sometimes they'll even close your account.
There is none of that when cashing out from sweepstakes casinos. The money will be sent to you from a legal US business entity, so there is nothing suspicious or illegal about the transaction. Also, getting the money will only take a few days, while withdrawals from offshore sites can take weeks.
⭐ Higher Safety Levels
Neither offshore sites nor sweepstakes casinos are licensed locally in Florida. However, sweepstakes casinos usually provide a much higher degree of safety, with their games independently checked for fairness and their privacy policies in line with US federal laws.
Offshore casinos are often based in countries with very relaxed or virtually non-existent laws covering these important aspects. This means that your sensitive private information is always at risk of ending up in the wrong hands.
⭐ Better Customer Support
Sweepstakes casinos in California are here for the long haul. They understand the importance of keeping their customers happy, so you'll usually find that customer support is available around the clock and happy to assist with any problems you may encounter.
The same can hardly be said for offshore sites. While some exceptions exist, customer support at these illegal casinos is often rude and disinterested. So, if there is ever an issue you can't resolve on your own, you'll struggle to get the help you need.
⭐ No Legal Risks
Finally, if you stick to sweepstakes casinos, you don't have to worry about any potential legal issues. It's true that the government doesn't go after people who simply play at illicit Florida online casinos, but there is always a possibility of this happening, as small as it might be.
On the other hand, Sweepstakes casinos provide a completely legal platform for you to enjoy. They may be using certain loopholes to make this happen, but they haven't been found in violation of any laws, which means that you, as a customer, are at no risk whatsoever.
How to Play at Florida Sweepstakes Casinos
Sweepstakes casinos have become quite popular in Florida and the US in general, especially in the states that don't offer regulated online gambling. Many players have been using these sites for years without any problems or complications.
If you'd like to give sweepstakes casinos a chance as well but don't quite know how to start, we're here to help. Follow this very simple guide, and you'll be playing your favorite games for real money in no time.
Step #1. Pick a Sweepstake Casino
There are several sweepstakes casinos available to Florida players. We recommend a few top picks on this page so you can start right here. Pick a site that best fits your gaming preferences, click the link, and start the process.
Step #2. Opening an Account
The next step is opening your player's account. The procedure is similar to that of opening any other user account – you enter your basic personal info, select the user name and the password, and you'll be good to go.
Alternatively, you can use your social media or email accounts to log in quickly, and an account will be auto-generated for you. However, if you plan on making purchases, we recommend going the longer route and creating a standalone account to make it more secure.
Step #3. Getting Some Sweeps Coins
Once your account is ready, you can log in and access all the games the casino has to offer in fun mode. You'll have some fun money (Gold Coins) you can use to test the games. Keep in mind that these Gold Coins don't have any real-world value, and you cannot cash them out.
If you want to play for real prizes, you'll need to make a purchase. Different casinos offer different packages and options, but they all have one thing in common – with every purchase, you'll receive a certain number of Sweeps Coins "on the house."
Step #4. Playing With Sweepstakes Coins
Once you have some Sweeps Coins, you can use them as you like to play slots and other games on the site. To do this, you'll need to load the games in the sweeps mode. Switching between the sweeps and fun play modes is usually simple, so you should have no problems doing that.
Step #5. Cashing Out
Finally, you'll want to cash out your winnings when you're done playing, provided you got lucky. The process of turning your Sweeps Coins into real money is fairly straightforward.
Visit your account area, find the relevant section, and enter the amount of coins you want to turn into real money. The casino will convert your Sweeps Coins into real funds, and this amount will be sent to your preferred payment method (bank account, PayPal, etc.).
There is usually the minimum amount you're allowed to cash out, often between $20 and $50. Beyond that, you're free to cash in your coins as you see fit, so you can withdraw some of the funds and leave some behind to keep on playing.
Top Florida Online Casino Games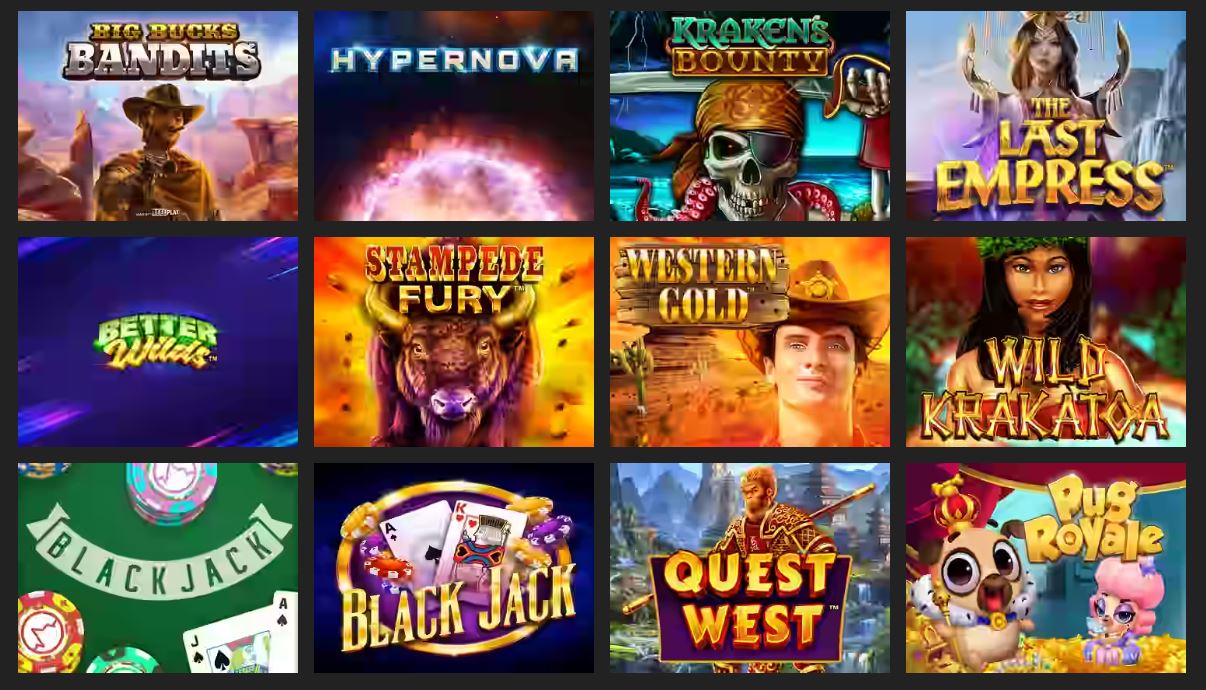 The range of games available at Florida online casinos is quite decent. You won't have access to the same kind of variety available at state-licensed sites, but sweepstakes casinos have developed quite a bit over the years.
Slots are, of course, the largest and most popular game type on offer. There is also a limited selection of video poker machines and RNG table games. Social casinos still don't offer live dealer games, but this might change in the future.
Florida Online Slots
Most social casinos in Florida offer a few dozen slots to choose from, and some even have libraries with well over 100 titles. While this number may not be huge, it's enough to keep most players entertained, and sweepstakes sites also do a good job of keeping things fresh with new releases.
Games you'll encounter represent a mix of titles you might find familiar (such as popular NetEnt releases like Fruit Shop and Starburst) and those that are only available on social sites.
You will even have a chance to play some games with progressive jackpots, offering a shot at a big payday. These are no different than those available at traditional online casinos, although jackpots are usually smaller in comparison.
Video Poker at Florida Online Casinos
Video poker remains quite popular among Florida online casino fans. Unfortunately, sweepstakes sites don't offer the kind of variety you'll find at regulated state casinos.
The good news is that you'll still have a chance to play the most popular variations like Deuces Wild, Jacks or Better, and Bonus Poker. More exotic and multi-hand variations aren't available at this time.
Casino Table Games
If table games are more to your taste, you'll be happy to know that online casinos in Florida offer a fair number of these. Available options include:
Roulette (American and European)
Blackjack
Casino Hold'em
Baccarat
Keep in mind that not all sweepstakes casinos offer table games. Some focus only on slots, so if table games are your cup of tea, you'll have to be a bit more selective.
The Future of Legal Online Casinos in Florida
At this time, it's not certain when Florida might legalize online gambling. However, when that happens, it's safe to assume there will be no lack of interested operators wanting to set up shop in the state. These are the most likely candidates for future legal Florida online casinos.
BetMGM Casino Florida
If there is one online casino that will be eager to enter Florida at the earliest opportunity, that's BetMGM. The company already has a presence in all regulated states, and adding Florida to their roster would be a logical step.
With its extensive gaming portfolio and big welcome bonuses, especially during the early stages, BetMGM Casino Florida would be an excellent destination for all gambling fans in the state. The operator also has a rather rewarding VIP program, especially for the high-rollers.
PokerStars Casino Florida
It's hard to say how exactly the online casino market in Florida will look like, how many licenses there will be to kick things off, and what rules will be in place for those wanting to apply.
However, given the opportunity, PokerStars will likely be very interested in launching an online casino in Florida, probably combining it with its hugely successful online poker platform. If that were to happen, players would get an excellent one-stop shop to handle almost all their gaming needs.
DraftKings Casino Florida
DraftKings Casino is another likely candidate to join the Florida online gambling market as soon as it goes live. One of the industry giants, DraftKings, has significantly grown its presence in the US, and the company is showing no signs of slowing down.
Capturing a spot in such a desirable market would certainly be a big win for the operator, and it's likely they'll do whatever is necessary to be among the first sites to go live once the regulation kicks in.
Staying Safe When Gambling Online in Florida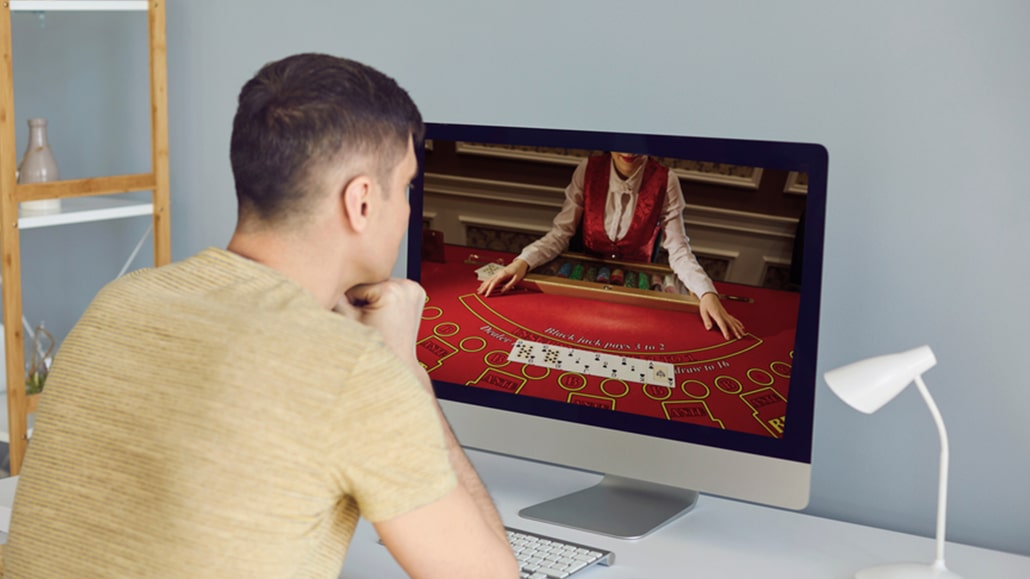 In this extensive guide on Florida online casinos, we've covered everything you need to know about finding the best legal options to play your favorite games for real money. To wrap things up, here are a few simple tips to help keep you safe while gambling online.
Tip #1. Stay away from offshore sites.
No matter how appealing they might seem, offshore sites are simply too risky, and they are, at the end of the day, not legal. Avoid the temptation and stick to legal sweepstakes casinos operating in Florida instead.
Tip #2. Don't use social media accounts for gambling activities.
While many sweepstakes casinos will let you register with your Facebook account, we recommend you take the time to open an account the old-fashioned way. This will make it much safer.
Tip #3. Don't use multiple payment options to make casino purchases.
If possible, stick to one payment option for all your online casino activities. That way, if that method gets compromised, your exposure will be limited.
Tip #4. Rely on other players' comments and experiences.
The best way to be sure if an online casino is trustworthy is to check what others are saying about their experiences. Negative comments about withdrawals or customer support are usually big red flags.
Tip #5. Keep your gaming habits in check.
Even with sweepstakes casinos, it's easy to get carried away and spend more money than you intended. It's important to only gamble within your means and have a strict gambling budget set aside.
Always gamble responsibly and in moderation, and never risk more than you can afford to lose.
Florida Online Casinos FAQ