Are Online Slot Machines Rigged?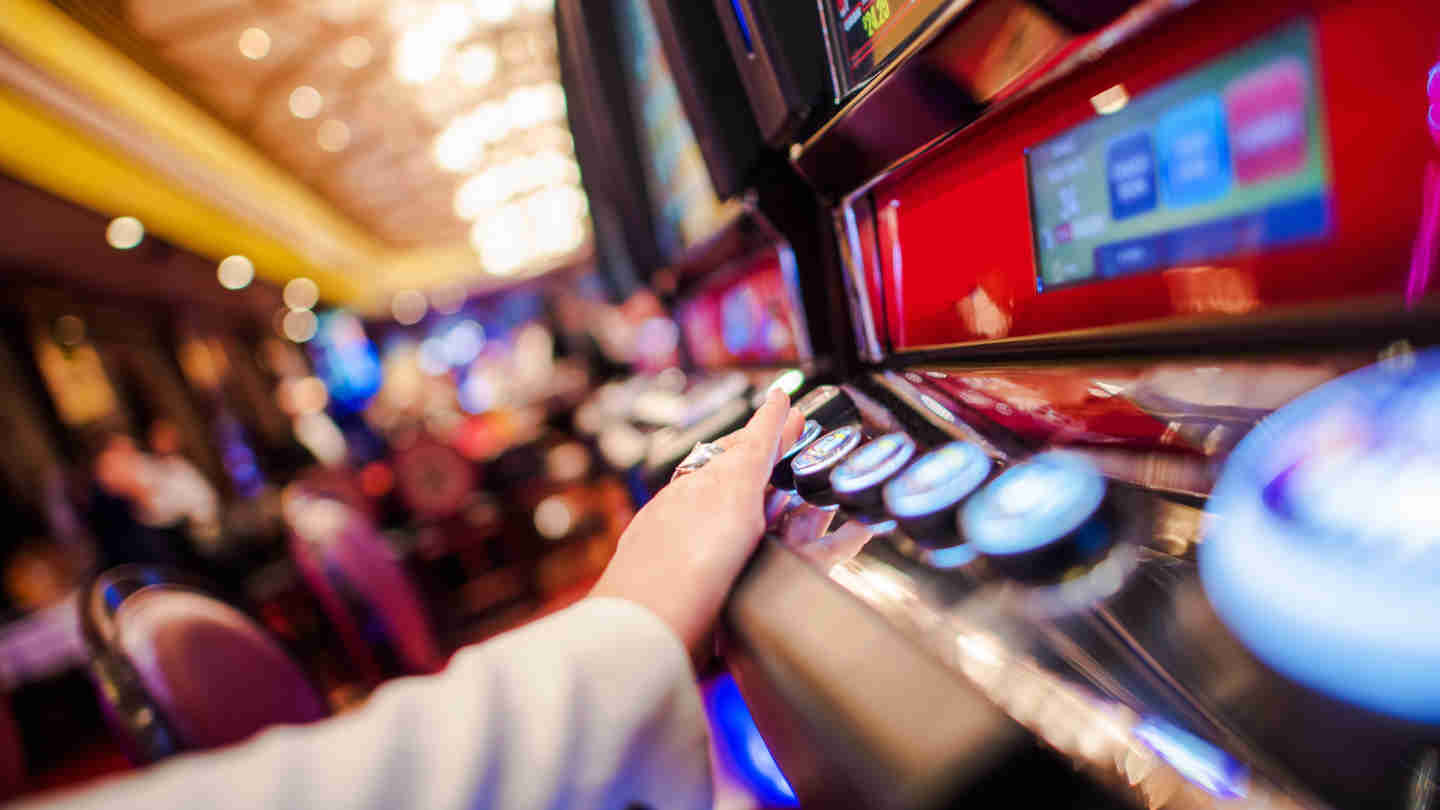 10 minutes
Last Updated: September 26, 2023
Online slot machines are often better licensed and adhere to stricter rules than their counterparts in land-based casinos. Even with this being so, every one of us has had a bad streak when playing slots.
During such a period, it's hard to fight a thought that creeps in—is the slot game I'm playing rigged against me?
If you're playing on a trustworthy site, the natural answer is—no. But, as most online slot machine players end up losing their money, it's logical to doubt this when you end up with empty pockets.
So, are online slots rigged for you to lose? We'll discuss every aspect of online slots, how they work, and how they might actually be rigged in a specific way. Read on to find out the answer to the question every slot player has asked themselves at least once.
Are Online Slots Rigged?
No, online slots aren't rigged. For a more expansive answer, if you're playing at a licensed and regulated online casino, the slot games you're wagering on aren't fixed against you.
Serious websites take many steps to ensure there's no tampering with their games and that neither they nor the players can rig the game.
While many slots players think that online slots are rigged, licensed and well-established casinos never resort to such tactics.
If they get caught rigging their slot games, they would likely lose their license, pay huge fines, and go out of business by ruining their reputation in the online gambling community.
However, while the slot game isn't rigged, this doesn't mean that the casino doesn't have an advantage over you in the long run. After all, they're in it to make money, and they have specific mechanisms to ensure this happens. This brings us to the next key topic.
House Edge and RTP
Every online slot game is preprogrammed to work at a certain profit percentage. This is known as the house edge. It's a perfectly legal mechanism that enables the casino to "rig" the game to a certain extent and ensure that it wins slightly more often than you.
Most online slot machines have their house edge transparently listed online, allowing you to look up the percentages and determine whether or not the game is worth your time. Online slots can have a house edge of anywhere between 1% and more than 10%.
The opposite of the house edge is the RTP (Return to Player) percentage. This percentage marks the amount you get back over time. To understand this better, let's say that you bet on an online slot game that has an RTP of 96%.
This means that for every $100 you bet on the game, you get $96 back. The online casino collects the remaining $4.
That said, even though the RTP and the house edge are good indicators of what to expect from a game, these numbers are by no means set in stone regarding your success during individual sessions.
This is because these percentages are calculated over billions of spins. In other words, it's how much the casino will take over a long period of time.
Some players might end up profitable, while most will lose money. Eventually, this will find a balance at the 96% RTP mark and 4% house edge, as illustrated in the example above.
When it comes to these two aspects, there isn't anything you can do to affect the numbers. Your best course of action is to be selective with the online slots you bet on and pick the games with the highest RTP percentages.
Can Slot Machines Be Rigged?
Sure, if an online casino wants to rig a slot game, it could do so. But, as we mentioned previously, a licensed online casino would never resort to such tactics. The risk-to-reward ratio leans too heavily on the former aspect.
So, while the casino has the power to fix the games, when you're playing at a verified casino, the chance of this happening is almost non-existent.
RNG and Fairness in Online Slots
Randomness and fairness of outcome are the core aspects of gambling. When an online slot game is fair and random, you can play knowing that you're not being deceived in any way.
The most important mechanism that ensures this is RNG, short for Random Number Generator.
In simple terms, RNG is an algorithm that produces random numbers. In fact, online slot games are arguably the best example of how RNG software works.
When you hit on the spin button to spin the reels, the RNG software runs through billions of possible outcomes to produce an instant win or loss result.
The RNG used by today's leading online slot manufacturers is outstanding at producing random results. It's so efficient that gaining control of it and rigging it is almost impossible. That said, for this to be the case, the RNG should be designed to be incorruptible.
With that in mind, as is RNG the foundation of safe and fair online slot gambling, so is trusted certification a foundation of functioning RNG. This is where independent certification agencies come in.
Reputable certification agencies like iTech Labs and eCogra, keep online slot manufacturers in check by heavily testing their games.
So, when you see a stamp of approval from one of these agencies, you know that nothing but chance plays a role in determining the outcome of your game.
Volatility and Variance – Often Misunderstood Aspects
So far, the features of online slots that we've covered above are pretty fundamental and widely known
But, to get a clearer picture of how these games work and why licensed online slots aren't rigged, we should also examine two other components that are often misinterpreted and many times, even confused with each other. We're talking about volatility and variance.
Volatility is the more commonly known term out of the two. It suggests how often a slot game pays out. Equally important, it also indicates how generous the slot is.
Considering this, a highly volatile online slot machine will rarely pay out. But, when you hit a win, it's likely to be very rewarding. For low-volatility slots, the opposite is true.
On the other hand, an online slot's variance only measures how a slot performs in the long run. It doesn't set any predetermined time parameters.
Bearing this in mind, variance ratings often aren't displayed transparently. This is one of the main reasons why many slot players confuse it with volatility.
Nevertheless, these two components of online slots help you to better understand how a game works.
And, the more you know about the inner workings of online slots, the less you'll think these games are rigged, and the more you'll focus on finding the slots that are best for you.
How Slot Machines Are Rigged – Examples and Cheating Scandals
For the entirety of this page so far, we've only talked about how online slots aren't rigged and discussed how fair online slots work.
However, in an industry as large as online gambling, there are bound to be a few malicious online casinos that are only set for their players' money and won't shy away from cheating to get it.
Over the years, there have been a number of examples of online casinos cheating. While not related specifically to slots, the best-known one pertains to BetOnline.
This online gambling company was caught fixing live dealer blackjack games in 2017, which caused a huge scandal at the time.
Even in the context of online slots only, we've seen some slot game providers face criticism for, how to put it softly, mishaps. Pragmatic Play, a very well-known name in the industry, had online slots that had missing symbols, making it impossible for players to win some of the prizes.
Moreover, another big company, Betsoft, published online slot games that had locked jackpots due to an in-game error. While this wasn't directly an attempt to cheat, it was a mistake that made players lose money.
The main issue with slot game errors and cheating scandals is that most of these are often forgotten about.
When software providers notice a mistake or are called out for a game not working, they shut down the game or fix it, and the story ends. So, while something might cause a brief scandal, eventually, the dust always settles.
The Importance of Playing Slots at a Safe Online Casino
When playing slots online, there's always an underlying chance that you'll come across a rigged game. However, if you take the necessary precautionary measures and only play at safe online casinos, you'll minimize the possibility of this happening to you.
This is why it's crucial to do the required research and dig into the online casino before signing up. If the site itself is trustworthy and only features games from reputable providers, you can play with peace of mind knowing that the slots you're betting on aren't rigged.
That said, with so many online casinos, filtering out the ones worth your attention can be challenging. To help you out, we want to share a few vital criteria that will enable you to pick a safe and secure online casino:
License
The first step in determining whether a casino is legit is to check its license. The gambling license is an online casino's pedigree. Licenses from authorities like the UK Gambling Commission and the Malta Gaming Authority are the most respected.
Even a license from a mid-tier authority like Curacao can be a good indication that a casino is fair and can be trusted. However, if the site doesn't have any licenses or certificates, there's no guarantee that it isn't fixing its slot games, and it's best to avoid it.
Reputation
A valid license from a trusted authority is a good first step. But, it's also crucial to consider the online casino's reputation. Has it had any cheating incidents in the past? How long has it been in business and what do other players have to say about it?
These are just some of the most vital questions you should know the answers to. Naturally, you can find pages on almost every online slot site "being a scam". But, with proper research and good reasoning, you'll be able to discern trustworthy ones from deceitful ones.
Software Providers
The third tip to keep in mind when choosing a safe casino site to play slots at is to look for reputable software providers. Creators like NetEnt, Microgaming, Playtech, IGT, and a few others only work with trusted online casinos.
So, if you see games from these providers, you can play without worries, as these industry giants wouldn't risk cooperating with shady websites.
Moreover, if you don't want to do more extensive research, stick with these names. All of these providers are trusted and have a long track record of providing safe and random slot games.
Are Slot Machines Rigged? – Summing It Up
To sum up everything we've discussed above and give you a general answer to the ever-important question, no, slot machines are not rigged.
Of course, there's a big caveat that comes with this, and it's that this is only true if you're playing at a secure online casino site.
Moreover, even when playing at a safe gambling website, you should always remember that the odds are stacked against you. While a particular slot likely isn't rigged, it still comes with a built-in house edge that ensures a slight advantage for the online casino over time.
This is the main reason why most online slot machine players end up in the red. So, use all of this knowledge wisely, gamble responsibly, and have a dedicated bankroll that will enable you to always stay in control.
Ultimately, while you can't eliminate the house edge when playing slots, you can take steps to maximize your winning chances in the long run.
Take advantage of every available casino bonus, pay attention to aspects like the RTP and volatility, and pick the most favorable slots accordingly.