Slot Machine Tips & Tricks – How to Win at Slots More Often
Slot machines are probably the most fun of all casino games you can play, but they also have a tendency to be the hardest to beat.
Some of this is due to many slots having a fairly low RTP compared to other casino games, but there are other elements that come into play as well.
If you are looking to learn how to win at slots more often, you are in the right place, as I will share some useful slot machine tips and tricks that should help you win at least a little bit more often.
While there is no definitive slot strategy that can assure you a win at online slots, there are things you can do to boost your winning chances compared to other players.
With that said, here are my top 10 slot machine tips you should remember the next time you play at a live or online casino.
Slot Tip #10: Understand the Paytable
The basis of any good slot machine strategy is knowing exactly what the game you are playing has to offer in terms of payouts.
Before you start playing at all, make sure to check out the paytable and understand what the jackpots are and how much they pay out.
Games with high jackpots should generally pay those less frequently, which is probably not ideal if you are looking to have some fun and possibly win a small amount on the night.
On the other hand, if a massive win is your end goal and you want to gamble it up, a machine with a very high top payout could be best for you.
In either case, knowing what you are hoping for and what triggers the bonus rounds will make playing more fun and engaging, which is what slot games are really all about.
Slot Tip #9: Play Free Games First
If you want to try all the tricks for slot machines but don't really want to risk money doing it, online casinos are a great option for you, as they offer slot games in demo mode.
Playing the demo mode games gives you a chance to test out each game without risking a single cent, which is really the best way to go about it.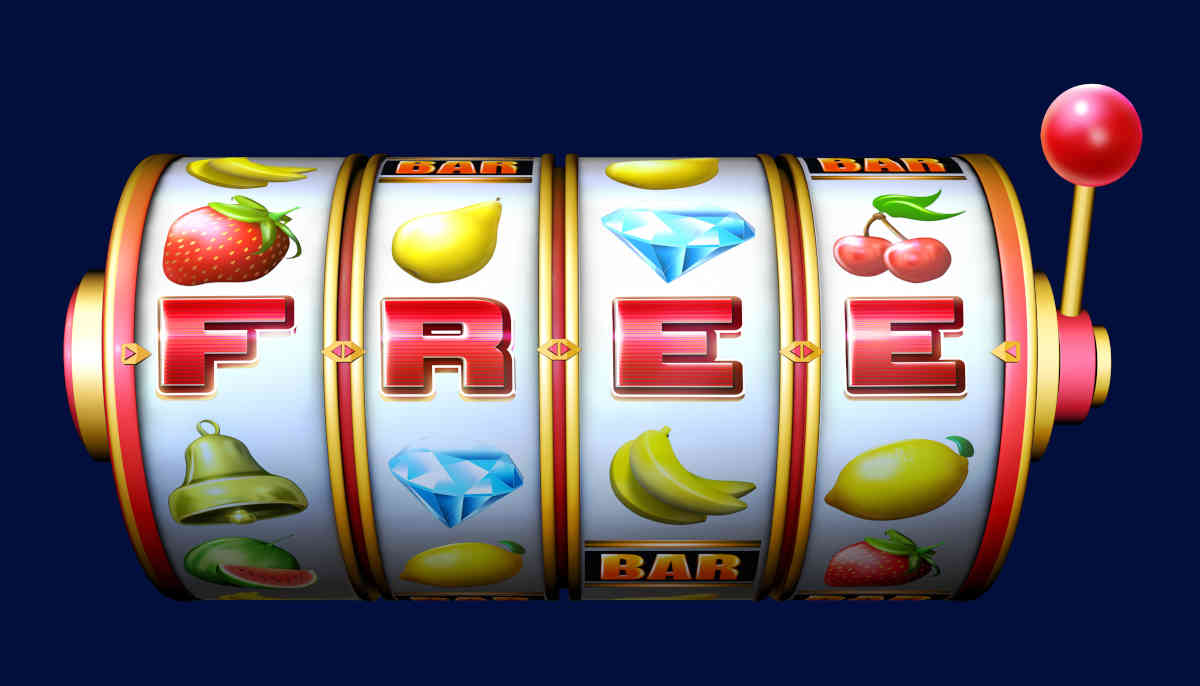 Before you play any game for real money, I highly recommend playing it with free money first and learning all about its payouts, bonuses, and jackpots.
Find out for yourself how often the game triggers bonus rounds, how much those pay on average, and how many coins you need to play it comfortably.
The demo mode on a slot like Book of Dead will allow you to separate the games you enjoy from those you don't, and you can move on to playing for real money at that point.
Slot Tip #8: Set Your Goals
One of the main tricks to winning on slot machines is knowing how much you are trying to win and what you are willing to risk for it.
If you are just trying to win $100, don't go into it betting $5 per spin. You don't need to do that to land the win you are looking for.
Instead, always adjust your bet size and find the appropriate game for the short-term goal you are trying to achieve.
Also, I would avoid using slots as a way of making money for anything that matters, and I would avoid betting any money that I need for anything else in life.
Slots are incredibly volatile and can be expensive if you don't limit your play, so make sure you are only playing for fun and walking away with a win as often as possible.
Slot Tip #7: Build It Up from Small Bets
Another solid slot strategy that you can use is starting your sessions with a small bankroll and small bets but with the intention of building it up.
For example, you can deposit $20 into your online casino account and start out by betting the minimum on a selected slot machine.
However, if you land a big win, don't walk away and take the win, but rather change the game, up the bet, and keep going.
Even if you are applying this slot machine strategy, you should still put some limit on it and decide how much is enough before you start playing.
This way, you will know when to cash out and won't keep chasing new wins until you finally run into a bad stretch and lose it all back.
Slot Tip #6: Keep Your Cool
There is hardly a more important thing to remember when playing slots or gambling in general than to avoid tilting and losing your cool.
Getting upset when losing and betting out of control can quickly lead to huge losses that you never planned for, only making you even more upset in the process.
Instead, you should limit your play and make sure to know when to say enough and stop playing for the day.
I would generally not recommend playing slots for more than an hour or two in a single session. Playing for too long will make the games boring, and you may start looking for thrills in increased bets.
Instead, keep your bankroll for another day and play again when you feel like you want to have some fun and unwind instead of chasing losses and getting upset at the games.
Slot Tip #5: Play with a Sufficient Bankroll
Depending on the bet you want to make per spin, you should make sure that you have deposited enough cash to keep you going for at least a few hundred spins.
Most slot games are quite volatile, and there may be some time before you land your first win or activate your first bonus.
For this reason, I recommend deciding what you want to bet ahead of time and making sure that your bankroll and your bet size are compatible with one another.
If you make your bet too big for the bankroll you have at hand, don't be too surprised if you get a little unlucky and lose it all quite fast.
Slot Tip #4: Beware of the Slot's Volatility
When building up your slot strategy for a particular game, you should be sure to know what volatility level the slot is at.
Slots with high volatility levels require bigger bankrolls to play, as they will go for longer without opening bonus rounds or paying jackpots.
If you are risk-averse, you should avoid high volatility slots in general, as they are not games designed for those with low-risk tolerance.
On the other hand, if you thrive on risk and enjoy playing games with massive winning potential, look for such slots, and don't be surprised if they eat away at hundreds of spins worth of cash.
Most modern slot machines openly advertise their volatility levels, so you can know what you are getting yourself into before you even spin the reels.
Slot Tip #3: Avoid Progressive Jackpot Games
Many slot players play progressive jackpot games on the regular, but the truth is that these are usually the worst slots to play, apart from the jackpot.
Since the chance of winning a progressive jackpot is millions to one, it is usually more prudent to play a slot that can actually pay you in the short run for a more reasonable sum.
The allure of progressive jackpot games is understandable, but chasing after these jackpots too much will decimate your bankroll and leave you without any significant wins.
The truth is that most games with a progressive jackpot have horribly low RTPs and a base game that pays less than other similar machines.
If you really want to give a progressive jackpot slot a few spins every now and then, you can, but don't build your entire slot strategy around them.
Slot Tip #2: Use Bonuses & Promos
One of the biggest perks of playing slot games at online casinos is the fact you get to benefit from all the amazing bonus offers and various promotions these casinos offer.
Joining a new online casino almost always means getting a welcome bonus, which will at least double your initial deposit.
Building a slot strategy around bonus hunting is a great idea, as most welcome bonuses are designed with slot players in mind.
In fact, I would go as far as to say you should never play slots without an active bonus, as there is no reason to give up on so much value.
Casino bonuses do come with playthrough requirements, but most slots players don't quit immediately when they win something, which means these requirements aren't really much of an obstacle.
In addition to welcome bonuses, make sure to explore various slot-related promotions like tournaments and cashback offers that many casinos regularly have for you.
You can get a great deal of value from these offers, and there are no tricks for slot machines that will get you as much extra cash as good bonuses and promos will.
Slot Tip #1: Choose the Right Slot Machine
Finally, and most importantly, make sure that you are playing the right slot game the next time you sit down to play.
There are so many slot machines to choose from, and playing the ones with the highest RTP and reasonable volatility levels is probably the best thing you can do.
Higher RTP means that the house edge is low, which immediately gives you a higher chance of winning in the long run.
If you pick random games to play, you may end up playing a game that wins twice as much money off players as another similar game, so never allow this to happen to you.
Do your research before you start playing, and make sure you know which slot pays what, how volatile the game is, and exactly what you can expect.
Putting It All Together
In your quest to learn how to play slots more profitably, you will need to keep a number of factors in mind at all times.
Choosing the right slot machines to play at, both in terms of volatility and RTP, is only the start. Making sure that your bankroll is big enough to play the game you are playing and that you always keep calm and balanced is an important next step.
But, beyond everything else, I advise you to always gamble responsibly. Remember that slots are just games meant for fun and nothing else, and don't try to make money playing slots.
No slot strategy will guarantee you a win, and we all lose at slots every now and then. Just make sure you limit your losses and walk away with your wins, and never gamble with money you can't afford to lose.
If you remember these basic slot machine tips, you will have a great time playing, and you will never run into any trouble with slot machines again.